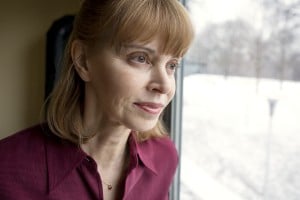 A book review by Katherine Fawcett
Barbara Gowdy's new book Little Sister is a tale of psychic leap-frog that explores identity, sanity, control, and the porous relationship between mind, spirit and body.
The main character is Rose, a woman in her mid-thirties who runs a repertory theatre with her mother Fiona, and is in a dead-end relationship with Victor, a meteorologist. Rose seems to be in a mid-life rut, when she is bestowed with a unique power. Whenever there is a thunderstorm, she experiences what she refers to as "episodes," during which her consciousness slips out of her own body and into the body of another woman. This stranger, Harriet, is a depressed and romantically confused editor at a publishing company who unwittingly becomes the host for Rose's spirit. Rose not only feels what Harriet feels, sees what she sees, even experiences her orgasms, she eventually begins to exert some influence over Harriet's choices and actions. Is essence, Rose is haunting Harriet.
Yes, this is a weird book.
If you're okay with weird—and I certainly am, especially the well-crafted, thoughtful and significant version of weird that Gowdy presents—you'll love the maneuvers of consciousness; the ways in which the mind journeys into other people's experiences and crosses the borders of flesh and bone.
Rose's episodes aren't the only mind-play in the novel. We also see this theme as Rose's mother Fiona struggles with dementia, as well as in the spirit of Ava, Rose's deceased younger sister, and in Shannon, a friend who brings Rose along on a telepathic-journey across several centuries.
A quick and quirky read, Little Sister is also profound. It raises questions of reality, shared experiences, the limits of the mind and the power of perspective. Gowdy masterfully tells Rose's story using elements of magic realism, mystery, thriller, and relationship drama of the most intimate kind.
Katherine Fawcett is the author of The Little Washer of Sorrows (Thistledown 2016), a short fiction collection that was nominated for a Sunburst Award for Excellence in Canadian Fiction of the Fantastical in 2016. She lives in Brackendale, teaches music in Whistler, and is currently working on her second book.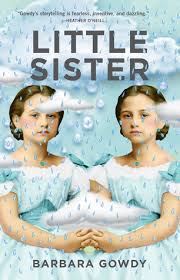 Barbara Gowdy will be at the Whistler Writers Festival on October 15th, 11am – 1pm, presenting at the Doug Saunders in Conversation reading event and brunch. www.whistlerwritersfest.com