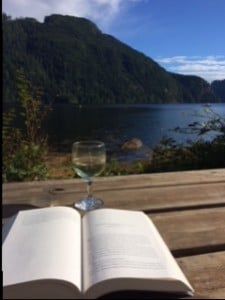 By Joanne Fogolin
What does the word "perseverance" mean? I think it should represent the hardest thing you've ever done – ever. It should slap you in the face like an epiphany. It should demonstrate your ultimate test. There must be a really good reason why you choose to persevere. For me, this is true.
We had three boys in thirty-seven months. I was a part-time teacher, and my husband a business entrepreneur. Two weeks before one of my sons' first day of school, a kindergarten teacher visited us. The visit was awful, stressful and confusing. She asked him questions. He wouldn't talk and hid under the table. As the school year went on, I continued to witness his anxiety. Unfortunately, his angst has repeated every year like the movie, Groundhog Day, starring Bill Murray.
The paradox of the situation is that I am also a teacher by profession. I wish I could fix the problem, but I can't. I understand that it's not easy for students who learn at the periphery of the bell curve. It's hard for them to find their voice when they can't even walk with confidence through the peer-saturated halls. There are amazing, supportive people who strive to help, nurture and assist, but for many, many reasons, there is still no solution. I had no idea how complex and difficult it would be. I continually strive for improvement.
September 5th, 2016 marks the first day of Grade 12 for our oldest son; the final lap. I can see the light at the end of the tunnel now. As a teacher, who cares for students, and as a parent, whose child struggles at school, this has been my hardest challenge. My ultimate test. But I remind myself to stay focused on the end result – and know that the hardest work is the most important work I'll ever do.