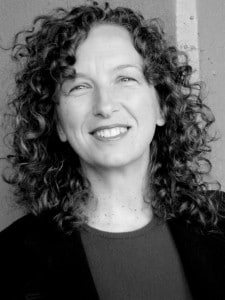 Courtesy Ania Szado, 2013 Whistler Reader in Residence
Here is a collection of links that you might find interesting and/or helpful. Some of them are things I've shared in our group sessions or recommended to individuals. Needless to say, many of these also have Facebook pages, Twitter accounts, and all those other online thingies for timely updates.
Scrivener — this is a very helpful (not free but not expensive) tool, particularly if you're working on something long and/or complex and/or requiring a lot of research. It is "a word processor and project management tool that stays with you from that first, unformed idea all the way through to the final draft. Outline and structure your ideas, take notes, view research alongside your writing and compose the constituent pieces of your text in isolation or in context. Scrivener won't tell you how to write—it just makes all the tools you have scattered around your desk available in one application."
http://www.literatureandlatte.com/scrivener.php
Evernote -- free, award-winning easy-to-use "clipper." Save whole articles, URLs, bits of articles, sound files, etc, for accessing later on your computer or smartphone, even when you are not online. I don't use Evernote every day in innumerable ways, and even then I only use a bit of its many functions. One example: before I travel, I clip a collection of online articles from mags like Atlantic Monthly or Vanity Fair or the New Yorker, for reading offline (like on a plane).
Absolute Write Water Cooler – a helpful forum where (among other things) writers share their insights into specific literary agents and, in particular, trying to get an agent
http://www.absolutewrite.com/forums/forumdisplay.php?s=20352901bddedc1c28a3fccdea327230&f=22
Query Shark – a blog where writers get editorial feedback on their query-letters-in-progress — well worth a thorough reading when you're trying to craft your own queries
http://queryshark.blogspot.ca/
Miss Snark – this is a long-defunct blog chockful of answers to readers' questions, and quirky Miss Snarkness. It's still fun reading — literary agent Miss Snark never pulled a punch. Typical tone: "Nothing makes me want to set my hair on fire faster than hearing 'I've tried to make the book stylistically interesting'. You tell me that in a query letter, I'm reaching for the lighter fluid."
Here's a post that collects links to help writers build their "platform": http://carlywatters.com/2013/06/10/platform-building-links/
Someone asked me about the Quick Brown Fox blog that consolidates a ton of good info and links for writers — places to submit, places to learn, and so on. Thanks for that — I'd forgotten entirely about it.  http://quick-brown-fox-canada.blogspot.ca/
Places for Writers — comprehensive listing of Canadian and international literary journals, calls for entries, contests, publishers: http://www.placesforwriters.com/
Want to follow book publishers, agents, booksellers, and other industry types on Twitter? Lists are here: http://booktradedirectory.com/
Still in development: The Author Hub is going to be a place where writers can upload their work for consideration by publishers/agents. I can't recommend it since I haven't seen it in action yet, but if you're interested in keeping an eye on it, here's the link: http://www.theauthorhub.com/#
Preditors & Editors — lists agents' contact info and includes some exchanges between the guy who runs this blog (he's quite a character) and agents. He prides himself on posting info that some editors would prefer remain unposted; apparently he's now being sued for it. http://pred-ed.com/pubagent.htm
Query Tracker — this is the site I mentioned in our last group session, for which I didn't have a URL — it's a database of agents/publishers, and a place where writers can track their own submissions and share info about things like how long it takes to get a response to queries/submissions from specific people/places.
The Writers' Union site has lots of good info, their own contests for emerging writers, links to resources such as booklets on agent and publishing contracts, and other valuable info. http://www.writersunion.ca/
Russell Smith on what literary novelists could learn from Breaking Bad:
http://www.theglobeandmail.com/arts/books-and-media/todays-literary-novelists-could-learn-a-lot-from-breaking-bad/article14663506/
Kelli Deeth — short story writer — currently has a series of guest posts running in the National Post. The first link here has some interesting thoughts from other short-form writers on whether short stories are, in fact, "short."
http://arts.nationalpost.com/2013/10/24/kelli-deeth-the-short-story/
http://arts.nationalpost.com/tag/kelli-deeth/
Should your work be a memoir or short story? The answers here aren't rocket science, but they do provide some touchpoints.
http://www.writersdigest.com/whats-new/10-ways-to-tell-if-your-story-should-be-a-memoir-or-a-novel