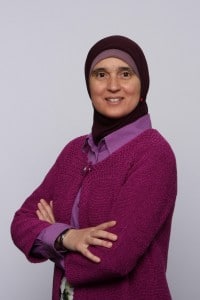 When I was a little girl I loved the carousel at the fair but my favourite ride was a rocket space ship because it made me feel like I am traveling in the sky among planets and stars. I closed my eyes and let my imagination run wild as the heavy rocket filled with screaming kids went upwards, suddenly touched the shaky wooden platform, and soared once more to the opposite direction.  I didn't want the ride to stop; I kept asking my dad for another ride, then another one, and another one, until he run out patience and money.
Then suddenly I became a teenager and I stopped going to the rides but my love of challenges and risk didn't come to a halt. Few weeks before writing my Baccalauréat exam, a national competition that would allow only successful high school students to enter university, I decided with some of my friends to go to the rides: it was our way to de-compress from all the pressure that has been accumulated on our shoulders. All types of rides were there: the mighty roller coaster, the classic carousel but this time my favourite was the Rotor, or what we called it the sieve in our dialect. We can see our friends who decided not to join us like pixelated pictures before they suddenly disappear in a black swoosh as the Rotor takes speed and my mind whirls: Greek mathematical symbols colliding with DNA sequences memorized from my biology lessons slowly disintegrating at the Bachelard's epistemological break. The Sieve, a more accurate description of this ride, working based on centrifugal physics forces, helped me dissipate my worries, my stuffy and clogged brain cells felt lighter and cleaner and ready to affront one of the first, cruelest exams of adulthood.
Years later, I became a finance professor at Thompson Rivers University in Kamloops, B.C. It was my dream job. I worked tirelessly at the university, at home, and in my community but I felt empty because most of our family and friends were in Eastern Canada. The geographical distance between Ontario (where I used to live) and B.C., weighed so much on my soul and my heart. I found myself confronted by a huge dilemma. If I leave my job and came back to Ottawa, it would mean the premature end of my academic career. Without a job, I would feel sad and depressed.  Finally, after many hesitations, discussions, and deep thinking, I decided to resign from my position, take a big risk and go back to Ottawa.
A fundamental principle we teach finance students is: the higher is the risk, the higher is the rate of return. I took a high risk and dropped my Finance professor career to start one in writing. Was the rate of return high? Financially speaking—it wasn't. Most writers know how difficult it is to sell books and establish a strong and committed readership. However, on a personal level, the rate of return was phenomenally high. Today, I feel fulfilled, passionate, and motivated. Where do amusement park rides factor into all of this? The last time I went on one was the Behemoth at Canada's Wonderland. Few seconds after I jumped enthusiastically into the seat with my teenaged kids, I dreaded it. I was so scared. The almost-90 degree plunge made me sweat, feel nausea, and my heart thump. It seems that with age, I developed what in finance we call risk aversion. When my feet touched the ground again, I swear to myself that I won't take any ride anymore! I am glad that I became a writer before becoming old and riding the Behemoth.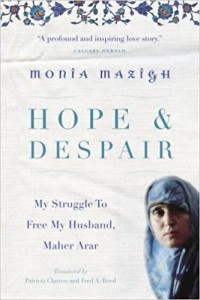 Author Monia Mazigh is appearing at the 2017 Whistler Writers Festival at the Doug Saunders in Conversation: Sunday Brunch event, Sun. Oct. 15, 11am-1pm pm at the Fairmont Chateau Whistler.