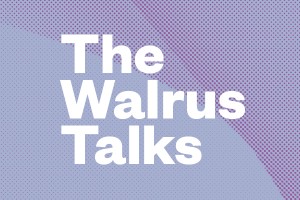 October 22, 2016, 6 PM
Maury Young Arts Centre Theatre, 4335 Blackcomb Way, Whistler
Quest University presents a special event in Whistler, The Walrus Talks Innovation, on October 22 at 6:00 PM. From the publishers of The Walrus magazine, The Walrus Talks is an event series that tackles issues vital to Canadians, in venues across the country. The Walrus Talks Innovation will be an evening of lively, thought-provoking ideas that will focus on building new ideas in education, technology, society, and more.
Featuring:
Kim Baird, First Nations leader and advisor
Cheeying Ho, executive director, Whistler Centre for Sustainability
Andrew Luba, Quest University Canada alumni
Nicholas Parker, chair, Global Acceleration Partners
Nicole Rycroft, founder and executive director, Canopy
Alex Villeneuve, brewmaster and student in brewery-operations management, Olds College
Rich Wildman, physical sciences tutor, Quest University Canada
and more!
Tickets are limited and on sale now for $20 ($12 for students). For more information and to purchase tickets, visit the website here.