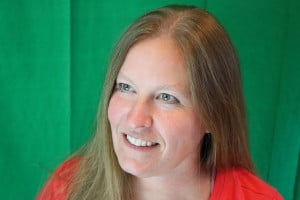 Book Review by Katherine Fawcett
"Listen for stories in the wind and the water."
This is the advice given to nurse Bernadette Perkal when she first arrives at the remote Tawakin First Nations medical outpost, on the shores of a tiny island on BC's rough west coast. But like the wind and the water, whose currents run deep and unknowable, the stories are not always what they appear, to Bernie, or to readers of Jennifer Manuel's beautiful new book The Heaviness of Things That Float.
Manuel is a writer, teacher and activist from Vancouver Island. Her lyrical and tragic debut novel is layered with tension: between love and betrayal, belonging and being an outsider, the value of secrets and the cost of keeping them.
The book's main character, nurse "Bernie," is a compassionate, rebellious healer who listens, learns and invests herself in a world few of us have witnessed. In serving the remote First Nations community for forty years she gains an intimate knowledge of the people, their weaknesses, sorrows and joys. She joins them as they feast on gooseneck barnacles and fish head soup, raw oysters and salmon eyeballs. She weaves cedar baskets, searches the sea-shore for glass balls, plays bingo and cribbage. She delivers babies, heals the sick, tends to the dying. She saves lives and makes mistakes.
Weeks before Bernie's scheduled retirement, the community is thrown into upheaval when Chase Charlie, a man Bernie loves like a son, seems to vanish. Everyone has their theories, their fears and their reasons for wanting him to return. As the community is preoccupied with finding Chase, Bernie's successor Wren Featherstone, a perky and idealistic young nurse shows up on the wharf to learn the ropes of her new job placement. ("Ta da!" she said, her tight brown curls springing in every direction. "Never fear, I am here!")
The collision of Wrens' appearance, Chase's disappearance, and Bernie's pending life-change forces the elder nurse to question the life she thought she knew and examine whether her sense of belonging is all a charade. Indeed, can an "outsider" ever be truly accepted into a community whose roots stretch back for countless generations?
Manuel seamlessly weaves traditional First Nations legends and stories into her narrative, and it isn't always clear where the division between fact and fiction lies. It might be truth, it might be myth, it might be a hybrid of the two. But the real question is: how can the stories and secrets help find a lost father, heal a broken heart, or figure out where one belongs?
As the adorable (and somewhat intimidating) elder Nan Lily tells Bernie, "You have to turn in a circle many times to get the truth, picking up just a little each time, taking it in while you eat, digesting what you learn until you are well-fed."
This is not an easy read. Though there is beauty, love and laughter, there is also great pain in The Heaviness of Things That Float. No matter how we try to push it under the surface, the burdens of shame, guilt, secrets and silence eventually rises to the surface. What floats is indeed what is heavy.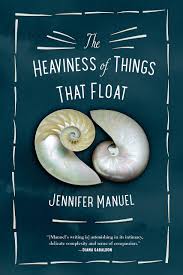 Jennifer Manuel will be teaching workshop Parallax Editing Oct. 15 at 8:30am at the Whistler Writers Festival Oct.13-16, and presenting at the reading event Writers of Fiction, Oct.15 at 3:00pm, with authors Genni Gunn, Ann Ericksson, Jim Lynch, Gillian Wigmore, Endre Farkas and Kevin Patterson. Tickets: WhistlerWritersFest.com
As Reviewed in Pique Newsmagazine