The Whistler Writing Society invites the public to attend our Annual General Meeting, August 22nd, from 6 – 7pm at the Whistler Public Library. Pizza, camaraderie and local literary updates will be served. From 7 – 9pm, award-winning author Rachelle Delaney will lead a free writing workshop, Embracing Beginnings.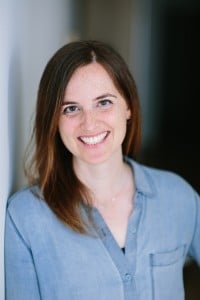 Workshop Description:
"Learning to write fiction is not a matter of accumulating knowledge or skills in some sequentially developmental way, but of preparing yourself to build a new writer out of yourself and out of your relationship to new material every time you prepare for a new story or novel." – Jack Hodgins, A Passion for Narrative
Each time a writer starts a new project (or revisits an old one), they become once again a beginner. In this workshop, we'll embrace that beginner's mentality, discuss how to find new ideas, turn obsessions into stories, and shape our ideas into coherent and compelling narratives. Workshop leader Rachelle Delaney is an award-winning author of novels for young readers, and she'll draw upon her experiences over nearly 20 years as a professional writer/perpetual beginner. Come prepared for short, fun writing activities.
Rachelle Delaney is the author of seven middle-grade novels, including The Metro Dogs of Moscow, which was a CLA Book of the Year Honour Book, as well as a finalist for the Silver Birch Award, Red Cedar Award, and Rocky Mountain Book Award, among others. Its sequel, The Circus Dogs of Prague, was a finalist for the 2017 Pacific Northwest Library Association's Young Reader's Choice Award. Rachelle's newest novels are Clara Voyant (2018) and The Bonaventure Adventures (2017). She has presented at schools and libraries throughout Canada and taught fiction and nonfiction workshops to writers of all ages. These days, she lives, writes, and teaches writing in Vancouver. Visit Rachelle at rachelledelaney.com.