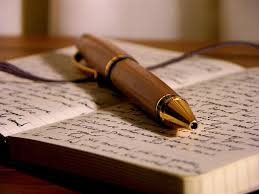 Award Winners Invited to Read at Storytelling Event
The Whistler Writing Society is delighted to award three local writers first place in the categories of Open, Indigenous and Youth of the Sea to Sky Discovery Writing Contest.
Victoria Crompton is the winner of the Open category for her poem "April Snow on Whistler Mountain", while Tressa Peters won the Indigenous category for her poem "Birkenhead Pantoum". Harman Cheema came first place in the Youth category for her prose poem titled "Tomorrow, I Will Be the Sun".
The contest was blind-judged by two local authors, Sara Leach and Sue Oakey-Baker. "In all categories, the writers eloquently crafted images and words to share their feelings of the Sea To Sky," said Sue Oakey-Baker. "Although there were certain themes, each piece was unique and full of affection for this wonderfully diverse place we call home."
The three winners will receive $150 prize each, in keeping with the theme of Canada's sesquicentennial anniversary, and will read their work as part of the Sea to Sky Discovery: A Storytelling Celebration of Canada's 150th Anniversary event at the Squamish Lil'wat Cultural Centre at 7pm on June 30, 2017. All of the writers who entered the contest will have their work on display at the event.
The award winners join four distinguished Canadian authors taking the stage to read their work. Invited authors are Joan Haggerty (The Dancehall Years), Susan Juby (The Fashion Committee), Bev Sellars (Price Paid: The Fight for First Nations Survival) and Paul Watson (Ice Ghosts: The Epic Hunt for the Lost Franklin Expedition), with moderation by Whistler's own Rebecca Wood Barrett.Read author bios.
The Sea to Sky Discovery event is the third in the Spring Reading Series produced by The Whistler Writing Society.
On June 29, the Historical Fiction event will delve into literature set in times and places of shocking upheaval. Invited authors are Janie Chang (Dragon Springs Road), Kate Quinn (The Alice Network), Roberta Rich (A Trial in Venice) and Jennifer Robson (Goodnight from London), with moderation by CBC personality Sheryl MacKay. Through insightful dialogue, the authors will read from their diverse novels, taking the audience to China fractured by civil war, WWI to follow a female spy network, the visit a Jewish ghetto and a Palladio Villa in Venice, and war torn London during the horror of the Blitz. Read author bios.
The Spring Reading Series is made possible through the support of the Province of British Columbia, and the Community Fund for Canada's 150th, a collaboration between the Community Foundation of Whistler, the Government of Canada and extraordinary leaders from coast to coast to coast. The Whistler Writing Society gratefully acknowledges the support of the Adara Hotel and the Pan Pacific Whistler Mountainside.
Tickets for both the Historical Fiction event and Sea to Sky Discovery: A Storytelling Celebration are $22 and available now at www.whistlerwritersfest.com.