A WORKSHOP WITH LITERARY AGENT SAM HIYATE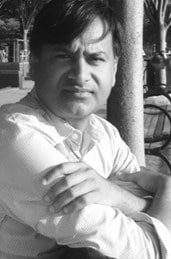 The Workshop Today's literary marketplace remains a mystery to up-and-coming writers. Often they ask themselves, what do I do next? How do I write a query letter that will stand out? What are editors really looking for? Most importantly, how do I know that my work is ready to be submitted?
Agent Sam Hiyate will examine the publishing world in Canada, the U.S. and international markets in this one-day workshop. What are the market's needs, wants, trends and 'must haves'?
How can you as a writer target your submission to get the attention of an editor or agent? What are the best ways to improve your chances of getting published? Sam will examine the reasons submissions get published, and top reasons most never make it out of the slush pile. Learn about the publishing world and its trends in this invaluable workshop aimed at helping you understand what the market wants.
Bring your query letter for your MS for discussion and critique!
Praise for What Publishers Want: "I can't remember a more enjoyable and informative presentation. Sam's stories from the world of publishing vividly illustrated his points. His ability to focus on each person's work and rearrange elements showed directorial genius… I am very glad I attended and look forward to querying Sam when I am further along in [my writing]."
—Tim Christian, Victoria B.C.
The Speaker
Sam Hiyate is a literary agent and president of The Rights Factory, a literary
agency in Toronto with an international reach. In his 24-year publishing
career, he has worked at literary magazines, small presses and with Globe
and Mail, New York Times and international bestselling authors, editing and
representing everything from debut fiction, memoir and narrative nonfiction
to graphic novels. He has taught writing and publishing for 15 years
privately and also at various universities. His most recent project is an online
magazine, Don't Talk to Me About Love, exploring love in literary and artistic
works.
www.therightsfactory.com | www.donttalktomeaboutlove.org
When Saturday March 11, 2017 | 10:30 a.m. to 3:30 p.m.
Where Vancouver Community College, 250 West Pender
St., Vancouver B.C.
Cost $99.00
Registration E-mail sam@therightsfactory.com to register and
guarantee your seat in the workshop.