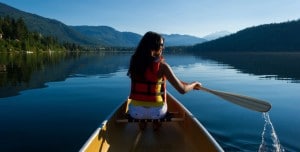 Send the Writers Camp a Story & Launch Your Adventure!
Enter your best short fiction to WIN Full Tuition* to the 2018 Writers Adventure Camp, PLUS Resort Accommodation** & Publication in SubTerrain Magazine
2018 Deadline
The deadline for the third annual Writers Adventure Camp Fiction Contest is 5 pm (PST) Sunday, April 15th, 2018. The winner will be announced on or before May 1st, 2018.
Short list will be selected by Zsuzsi Gartner, Director & Founder Writers Adventure Camp
Final judging is by Eliza Robertson, 2018 fiction faculty
More Info and Enter Here.
*If the winner is pre-registered for Writers Adventure Camp she/he will receive a full refund
**Travel Expenses Not Included
"It's a box left by his father after his father left, his friend says and pauses, and in the pause, the boy realizes they are speaking of things they haven't spoken of before. Their darkest of common grounds."
–from "The Arithmetic of Common Ground," by 2017 winner Scott Randall of Ottawa