Giller Prize Nominee Genni Gunn Announced as Whistler's Writer-in-Residence
Giller Prize nominee Genni Gunn will take up residence in Whistler this fall as the community's official Writer-in-Residence for 2014. Living in the Alta Lake Station House, Gunn will work with twelve writers on their own projects starting in early September. Residency participants will receive four one-on-one sessions with Gunn to develop their manuscript, and attend weekly group lectures on various aspects of the writing craft.
Novice, emerging and experienced writers of all genres interested in taking part in the residency need to register with program director Stella Harvey by sending an email to Stella25@telus.net. Once accepted, writers must submit a short synopsis of the project they plan to work on during the residency, plus a manuscript of no more than 20 double-spaced pages, by Friday August 8, 2014 to enable Gunn to review the work in advance of the first meeting.
Introducing Genni Gunn: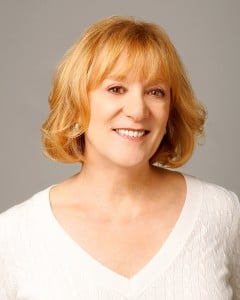 Gunn is a writer, translator and musician. She has published three novels: Solitaria was nominated for the Giller Prize in 2011, Tracing Iris was made into a film titled The Riverbank; and her novel Thrice Upon a Time was a finalist for the Commonwealth Prize. Gunn has also published two story collections, and two poetry collections, one of which was a finalist for the Gerald Lampert Poetry Award. Her two poetry translations of Dacia Maraini were also finalists for the John Glassco Prize and the Premio Internazionale Diego Valeri.
Gunn has also written the libretto for the opera Alternate Visions, produced in Montreal in 2007, and showcased at the Opera America Conference in Vancouver, May 2013. She is an inveterate traveler, and her experiences are reflected in her most recent book, Tracks: Journeys in Time and Place (Signature Editions, 2013), which residency participants will receive a copy of thanks to a grant provided by the Whistler Blackcomb Foundation.
The Writer-in-Residence program is made possible through a grant from both the Resort Municipality of Whistler's Community Enrichment Program and the Canada Council of the Arts Author Residency Program. The residency forms the manuscript-intensive component of the Whistler Readers and Writers Festival.
About the Whistler Readers and Writers Festival:
The Whistler Writers Festival was started in 2001 by Stella Harvey. Each year the three-day event brings world-renowned authors to Whistler for workshops, panel discussions and readings. The intimacy of this festival with its focus on events for both readers and writers is what makes it unique. For more information visit: www.whistlerwritersfest.com