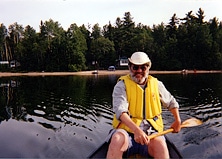 I'm thrilled to be visiting the Whistler Writers Festival with my new book The Starlight Claim. It's a sequel… well, sort of. My first novel for young adults, The Maestro, came out in 1995, winning The Governor General's Award and going on to be published around the world.
Wherever I've talked to readers about it they've asked what happened to Burl Crow, the sixteen-year-old protagonist. Even more, they've wanted to know what happened to his cruel and spiteful father. Something horrible, they hoped! I thought a lot about writing a sequel but life and other projects happened and I just never got around to it. The siren call of Ghost Lake was always around, however, and a trip up to our camp there one very snowy March, a couple of years ago, gave me the inspiration I needed.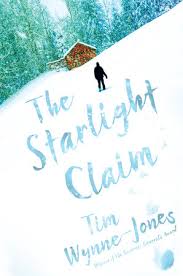 This is my sixteenth novel. A lot of time has gone by. In real years, Burl would have been old enough to have a sixteen-year-old son of his own. Aha! That's what I'd write: an intergenerational sequel.
So this time it's Nate Crow travelling solo into the Boreal wilderness of Northern Ontario. He's got a weight on his heart and on his conscience every bit as heavy as the weight on his back, as he snowshoes into the isolated cabin his father built on the north shore. There's unfinished business to attend to and unexpected visitors. There's no one for Nate to turn to and no bars on his phone. No way out. Unless…
Come hear Tim Wynne-Jones at free reading event Creating a Conversation with Your Readers Sat. Oct. 19 at the Whistler Public Library, or take a workshop – The MASS of Writing Fiction, Sat. Oct. 19 8:30-10:30am at the Fairmont Chateau Whistler, or the free workshop for youth only (must be under 19 to attend), Action and Dialogue for Young Writers, Sat. Oct. 19, 2:30 – 4:00 pm at the Whistler Public Library.