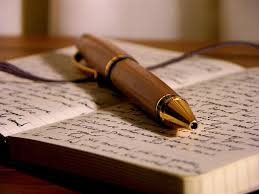 March 12, 2019: Whistler, B.C. – The Whistler Writing Society is delighted to offer the creative writing session Building Worlds: Speculative Fiction Workshop with Rachel Hartman, Saturday April 13 from 10am – noon at the Whistler Public Library. Buy tickets.
In this workshop award-winning YA author Rachel Hartman, author of Seraphina and Tess of the Road, will explore the many sub-genres of speculative fiction, from space opera to urban fantasy, and figure out what they have in common. You'll learn how to start creating new worlds of your own, using the tools she's found most effective — tropes, question trees, and the weirdness budget, among others.
"A lot of people have requested a speculative fiction workshop in the past, and so we're really excited to have Rachel Hartman in Whistler to explore the genre with us," said Stella Harvey, Artistic Director. "It's also a chance for local writers to get their pens rolling, and be inspired to take a leap into narrative fiction with supernatural or futuristic elements."
The workshop is open to anyone age 13 and up, and participants should be prepared to come ready to discuss and ready to write.
Tickets are $35 for the Building Worlds: Speculative Fiction workshop, and are available now at whistlerwritersfest.com.
About Rachel
Rachel Hartman's first YA fantasy novel, SERAPHINA, was a finalist for the Governor General's Literary Award, winner of the YALSA Morris Award for Best YA Debut Novel, and is a New York Times bestselling children's chapter book. Rachel has a BA in Comparative Literature, although she insists it should have been a BS because her undergraduate thesis was called "Paradox and Parody in Don Quixote and the satires of Lucian." She eschewed graduate school in favour of drawing comic books. She now lives in Vancouver, BC, with her family, their whippet, and a talking frog and salamander (who fight zombies) (really. There are a lot of zombies in the Pacific Northwest). Her latest books are Tess of the Road and Shadow Scale.Visit her blog at rachelhartmanbooks.com or follow her on Twitter @rachelhartman.