Book review: three poetry must-reads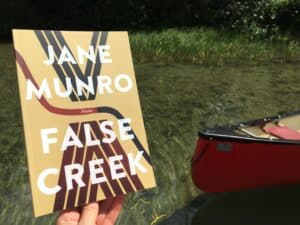 In an essay environmental writer Barry Lopez wrote for Orion Magazine, he asked the question if it is "still possible to face the gathering darkness and say to the physical Earth, and to all its creatures, including ourselves, fiercely and without embarrassment, 'I love you,' and to embrace fearlessly the burning world?"
Eco-poetry is poetry that imagines changing the way we think and feel about living in the world. It takes a critical lens towards our relationship with the planet. These poets are writing in times of dire need, and yet, with the power of hope. Eco-poetry is the art of wrestling with and showing the reader the work can be done.
What does the environment ask of us?
Each of these poets has written collections about grief, pain, and hope — about healing the ecosystem.
Each has asked the question – what are the things that I actually do live alongside, that I actually can notice incremental change in?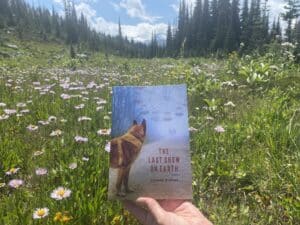 Yvonne Blomer's, The Last Show on Earth, is a book that covers a vast territory – personal and universal. Blomer is a citizen of the world — exploring death, disability, and the imperiled world.
Her poem, This ocean is a room for dying, Tahlequah, is a tribute to the orca mother who carried her dead calf for 17 days across the sea. If you know this story you cannot help but be changed by the grieving mother whale, no different than any mother. No different than you and me.
Blomer is reflecting back to us our imperiled environment. But even here, she is hopeful.
I am barefoot in my garden
I'm standing in the uncertain mist of history
hoping to slow the world down.
Anita Lahey, in her collection, While Supplies Last, has given us a rich, detailed, and personal book. She addresses issues close to home — the wildfire in Main-à-Dieu, Cape Breton in 1976, the Don River and Lake Ontario, and environs further afield. These are poems of a changing climate, inclement grief, and about trauma. Lahey's collection and her art of storytelling takes us on both a vast and personal adventure.
A Tyee noses upstream, dodging
cigarette buts, coffee cup lids, Styrofoam
crumbs and shards of iPhone
packaging through waters
too warm and up, at intermittent
weirs, precisely, scientifically
angle ladders.
And later –
In its current. It swims hard and sure –
it belongs here, it has thrown itself
on the mercy of these ragged, panting waters –
it aims for the source.
Jane Munro's collection, False Creek, too casts a wide net. These poems are more directly political poems. Infused with wisdom and with hope, from an established poet who has traveled broadly and thought deeply. These are mature poems of the body and of the soul's searching.
When Vesuvius Blows Up –
But – how fast those villages – cities – empires – disappear
garbage tips, landfills
the trash we toss gets buried by more trash
and digested by mycelium
 Here we have been gifted three established poets whose writing is in service to the world and cannot be separated from social justice. The poems, wrestling with deeper truths, show that the work can be done.
Hear from these three poets during Embrace Fearlessly the Burning World  Saturday, October 14,  11:30 – 12:45 p.m.  at Fairmont Chateau Whistler. Tickets are on sale now.
The Last Show on Earth, While Supplies Last, and False Creek are reviewed by Mary MacDonald. She has written poetry for ballet, public art, and libretto. Her work has appeared in Room Magazine and Pique Newsmagazine. Her chapbook, Going In Now, was published in 2014 by NIB Publishing and her short story collection, The Crooked Thing was released in fall 2020 by Caitlin Press. She is a member of the Whistler writers' group The Vicious Circle and serves as curator and moderator for the poetry division of the Whistler Writers Festival.