Summer Comeback Reading Series Writing Contest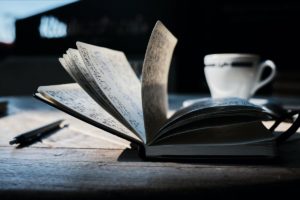 The contest is now closed. Stand by for the announcement of the winner!
Do you live in the Sea to Sky Corridor, and want to try your hand at a writing contest?
The Summer Comeback Writing Contest is now open for entry to anyone living in the Sea to Sky region between Lions Bay and Lillooet. Writers may submit multiple entries. The deadline is June 25, midnight, 2021.
Entrants may submit writing in any of the following literary genres – poetry, creative non-fiction, fiction, spoken word and storytelling. Spoken word and storytellers may submit a video of a story that is 2 minutes or shorter.
Choose a division to enter: Indigenous, Youth (18 and under) or Open
Writing entries must be a maximum of 250 words or less.
The theme is A Mighty Balance. We've come up with some questions to spark your imagination, and your entry could address the theme or any of these ideas: Are there some aspects of your life you've found it hard to balance? What do we discover when balance is lost? What does balance mean, and do people change if it changes?
Please give your submission a title and use the same name for your submission document. Do not put your name on the entry as they will be judged without names attached.
One writer from each division will be chosen to read their winning entry at the Summer Comeback Reading Event, Thursday July 8th 5-7 p.m. at a location to be announced. The event will also be livestreamed and is an option for the reading. The winners will receive a $100 cash prize and two tickets to the event for guests. The reading event will also feature readings by guest authors Joshua Whitehead, Katherine Fawcett, Sara Leach and Mary MacDonald.
Submit your entry using the form below by midnight June 25, 2021. There is no entry fee.