2021 Whistler Writers Festival Virtual Bookstore
Welcome to the Whistler Writers Festival Virtual Bookstore! Our hybrid festival is both online and in-person this year, and we encourage you to buy or pre-order your books in advance of the events to support authors at this time.
If you live in Whistler or Squamish, order your book from Armchair Books in Whistler, for pick up or delivery. 
If you live elsewhere in Canada or beyond, click on the URL included with each book to order, or visit your favourite Canadian Independent Bookseller at the Bookfinder.
Enjoy, and we'll see you at the festival!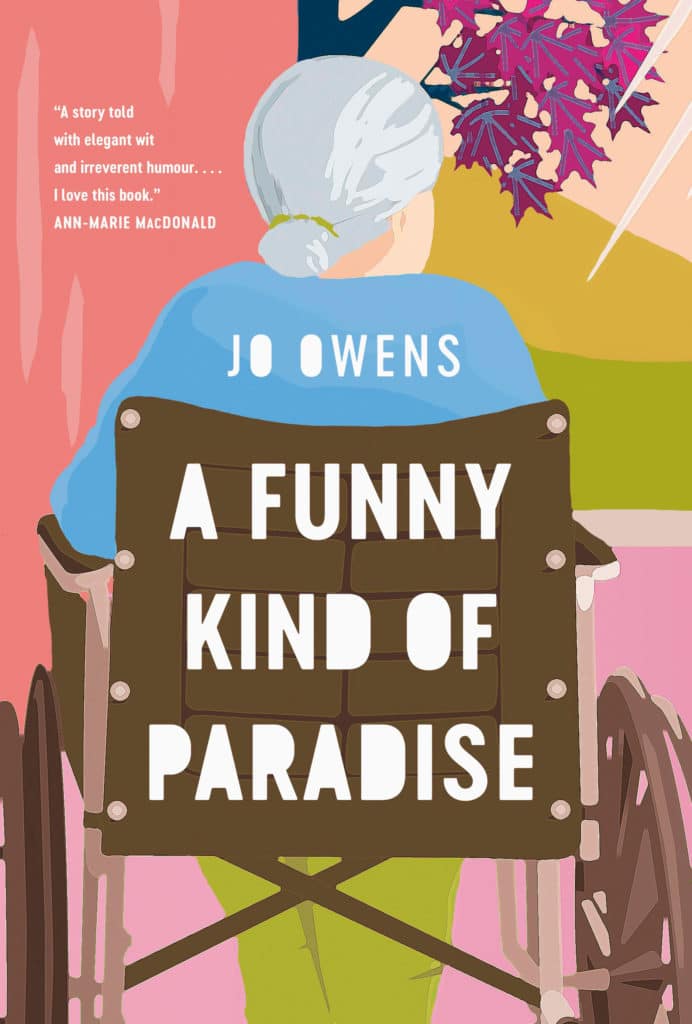 A poignant, uplifting, brilliantly insightful story of one woman's end-of-life reckoning with her past, her lost daughter and herself, for readers of The Unlikely Pilgrimage of Harold Fry, Still Alice and Elizabeth Is Missing.
When her husband left her with a baby, a toddler and a fledgling business, Francesca managed–she wasn't always gentle or patient, but the business thrived and Chris and Angelina had food to eat. At nearly 70, she feels she's earned a peaceful retirement. But when a massive stroke leaves her voiceless, partially paralyzed and wholly reliant on the staff of an extended care facility, it seems her freedom is lost. However, Francesca is still clear-headed and sharp, and she knows one thing: she wants to live.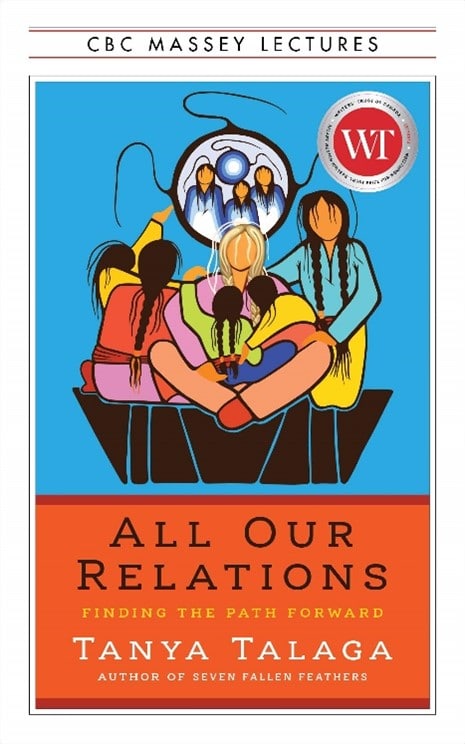 All Our Relations: Finding the Path Forward
In this urgent and incisive work, bestselling and award-winning author Tanya Talaga explores the alarming rise of youth suicide in Indigenous communities in Canada and beyond. From Northern Ontario to Nunavut, Norway, Brazil, Australia, and the United States, the Indigenous experience in colonized nations is startlingly similar and deeply disturbing. It is an experience marked by the violent separation of Peoples from the land, the separation of families, and the separation of individuals from traditional ways of life — all of which has culminated in a spiritual separation that has had an enduring impact on generations of Indigenous children. As a result of this colonial legacy, too many communities today lack access to the basic determinants of health — income, employment, education, a safe environment, health services — leading to a mental health and youth suicide crisis on a global scale. But, Talaga reminds us, First Peoples also share a history of resistance, resilience, and civil rights activism.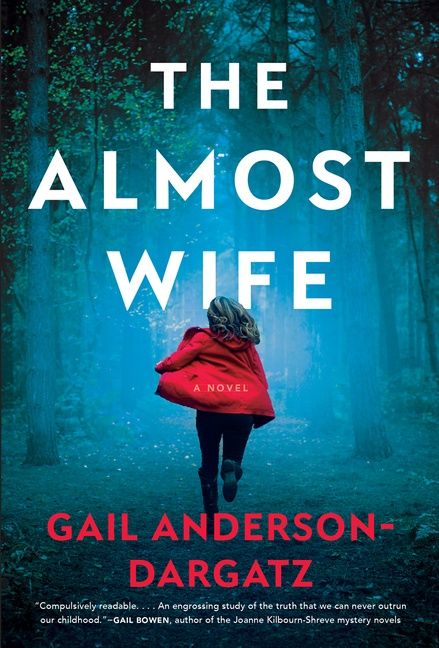 Kira is engaged to the man of her dreams: he's charming, handsome, wealthy, and a great dad to their baby, Evie, and his thirteen-year-old daughter, Olive. The only problem is Aaron's ex-wife, Madison, who's out of control and trying to get to Olive. Between the beach and the forest on Manitoulin Island, Kira fights to protect Olive, Evie and her fiancé, until a dark secret threatens to unravel the life that is almost hers. With the future she has built hanging in the balance, and her past haunting her at every turn, Kira must choose who to believe and who she wants to be.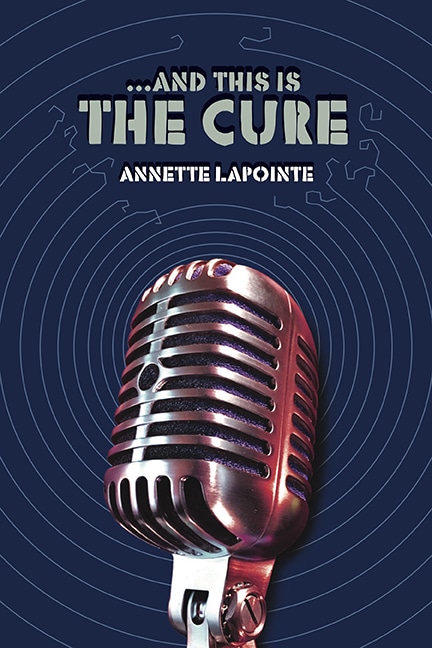 …And This Is the Cure follows Allison Winter, public radio pop-culture journalist and former riot grrrrrl as she regains custody of her adolescent daughter, Hanna, following the murder of her ex-husband. Fleeing family and its attendant drama, they move from Winnipeg to Toronto. Allison's sweet-natured partner, Eden, struggles to take on the day-to-day parenting while Allison resumes her career. Despite all efforts, tensions swell and Hanna's rage over her disrupted life eventually erupts into violence.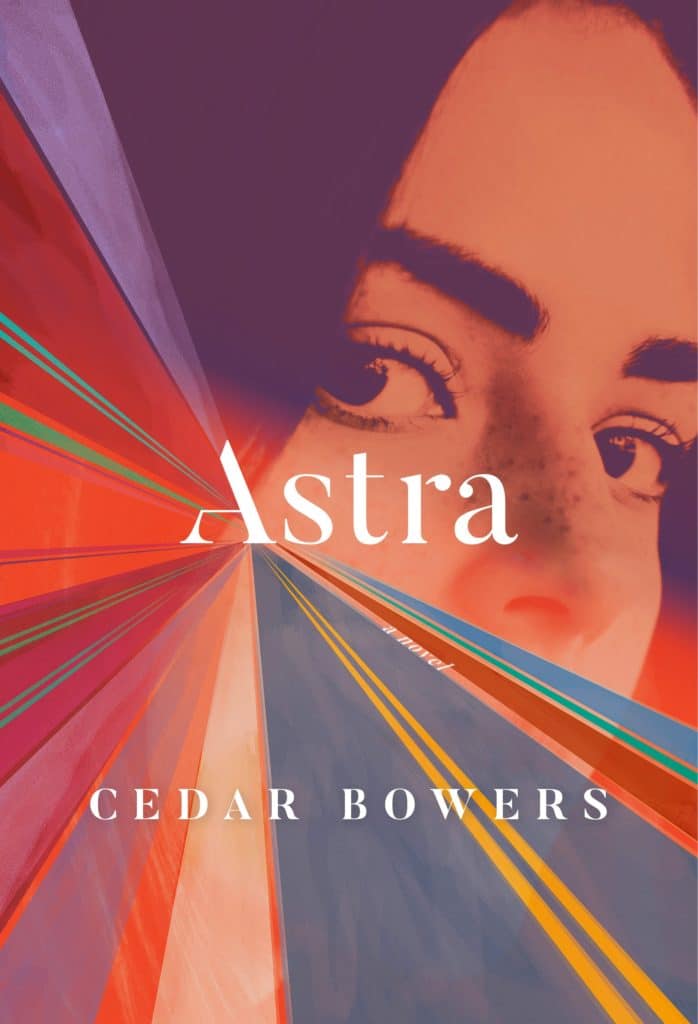 Astra, Cedar Bowers's debut novel, reveals the different faces of one woman, as seen through the eyes of ten people over a lifetime. Born and raised on a remote British Columbia commune, Astra Brine struggles to find her way in the world, her life becoming a study of the thin line between dependence and love, need and desire. Over the years, as her path intersects with others—sometimes briefly, but always intensely—she will encounter people who, by turns, want to rescue, control, become, and escape her, revealing difficult yet shining truths about who they are and what they yearn for.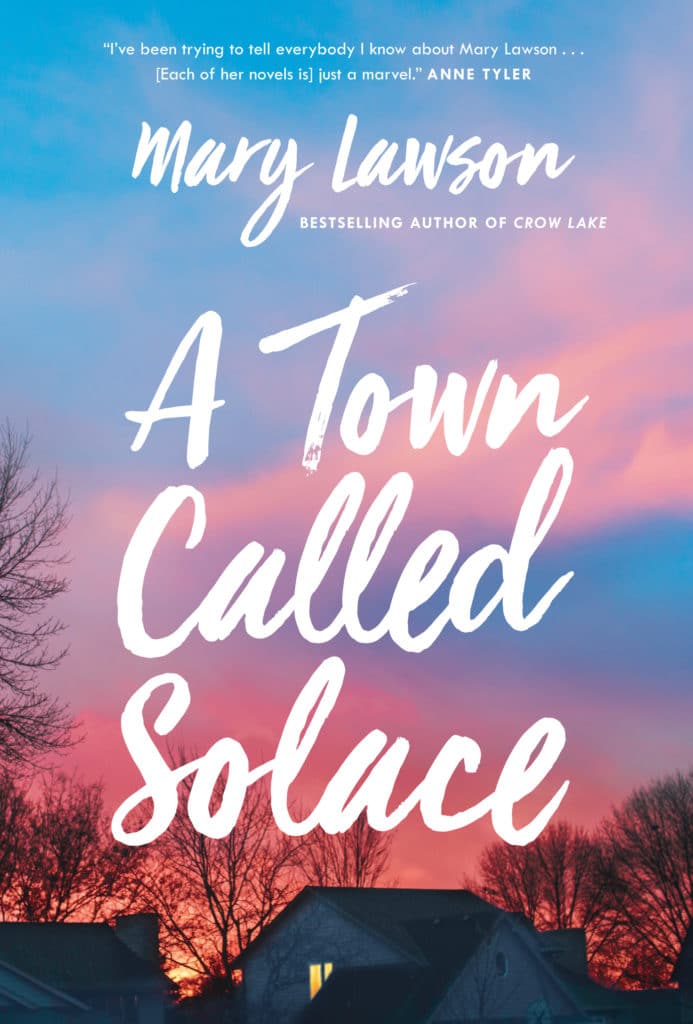 New York Times bestselling author Mary Lawson, acclaimed for digging into the "wilderness of the human heart", is back after almost a decade with a fresh and timely novel that is different in subject but just as emotional and atmospheric as her beloved earlier work.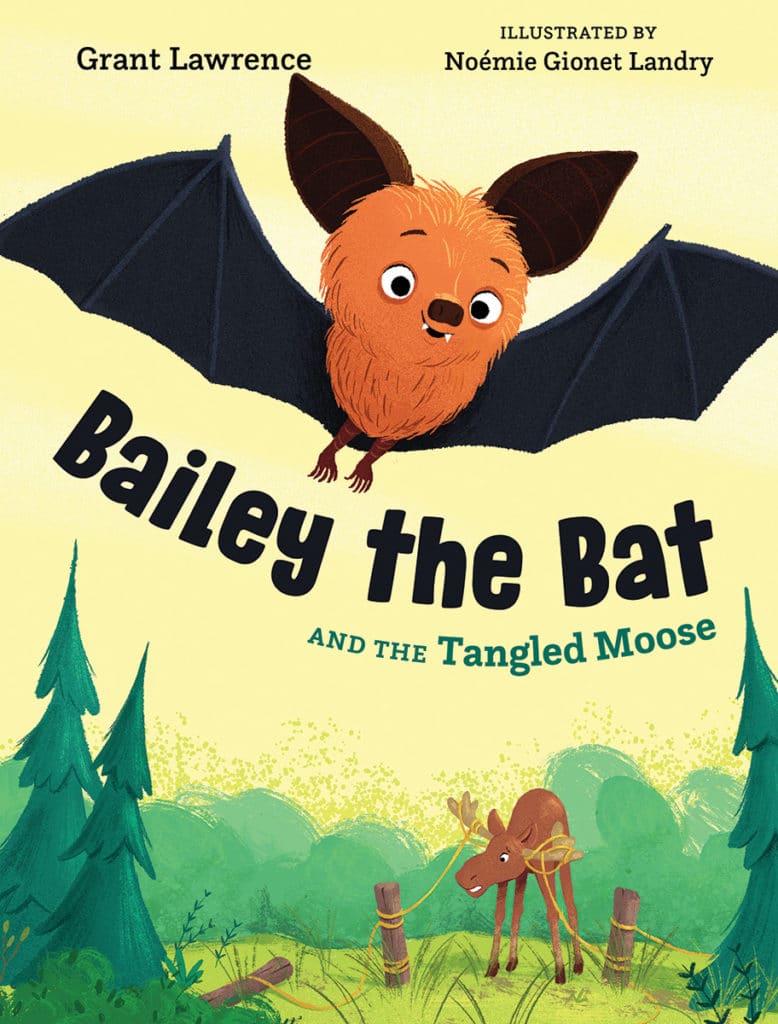 Bailey the Bat and the Tangled Moose
By Grant Lawrence
Illustrated by: Noémie Gionet Landry
The sun is up and it's time for bed, but Bailey the Bat just can't sleep! Defying Mama Bat's orders, Bailey sneaks out of their hollow tree to follow a mournful cry coming from somewhere deep in the forest. Flying over to the sound, Bailey discovers a young bull moose tangled up in an old fence. On one side of the fence, hunters roam. On the other side, a wolf pack is hunting. Both parties are looking for an easy dinner. Can a tiny brown bat save a big tangled moose?
The picture book is also available as: Charlie la chauve-souris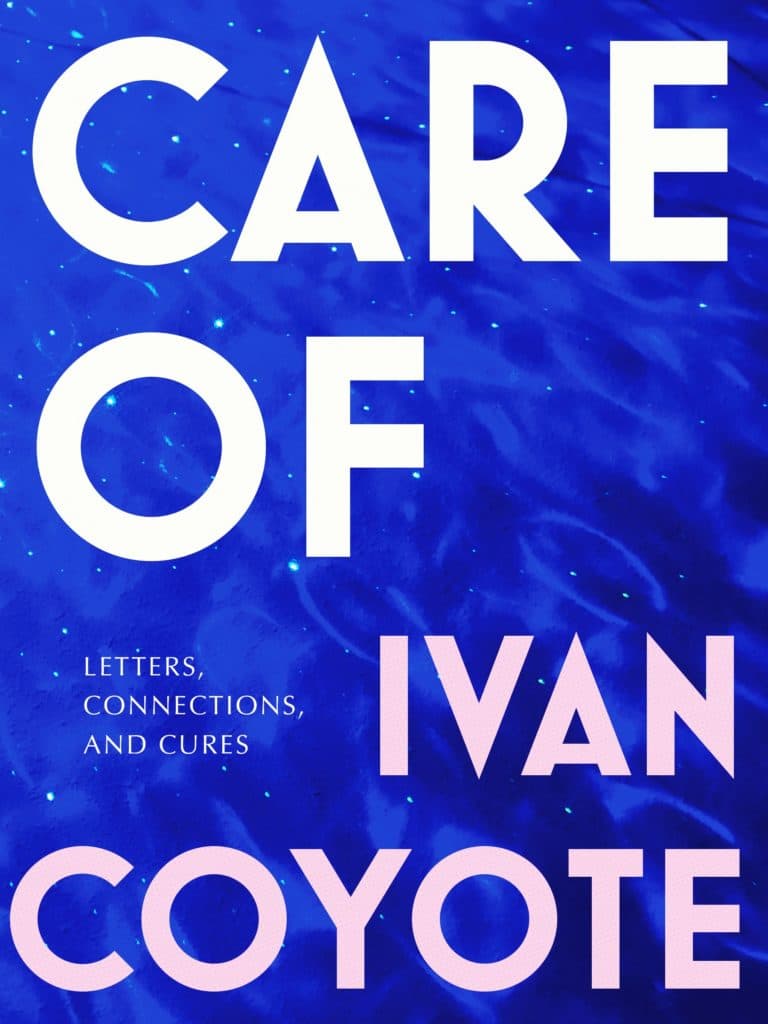 Care Of: Letters, Connections, and Cures
Writer and performer Ivan Coyote has spent decades on the road, telling stories around the world. For years, Ivan has kept a file of the most special communications received from readers and audience members—letters, Facebook messages, emails, soggy handwritten notes tucked under the windshield wiper of their truck after a gig. Then came Spring, 2020, and, like artists everywhere, Coyote was grounded by the pandemic, all their planned events cancelled. The energy of a live audience, a performer's lifeblood, was suddenly gone. But with this loss came an opportunity for a different kind of connection. Those letters that had long piled up could finally begin to be answered. Care Of combines the most powerful of these letters with Ivan's responses, creating a body of correspondence of startling intimacy, breathtaking beauty, and heartbreaking honesty and openness.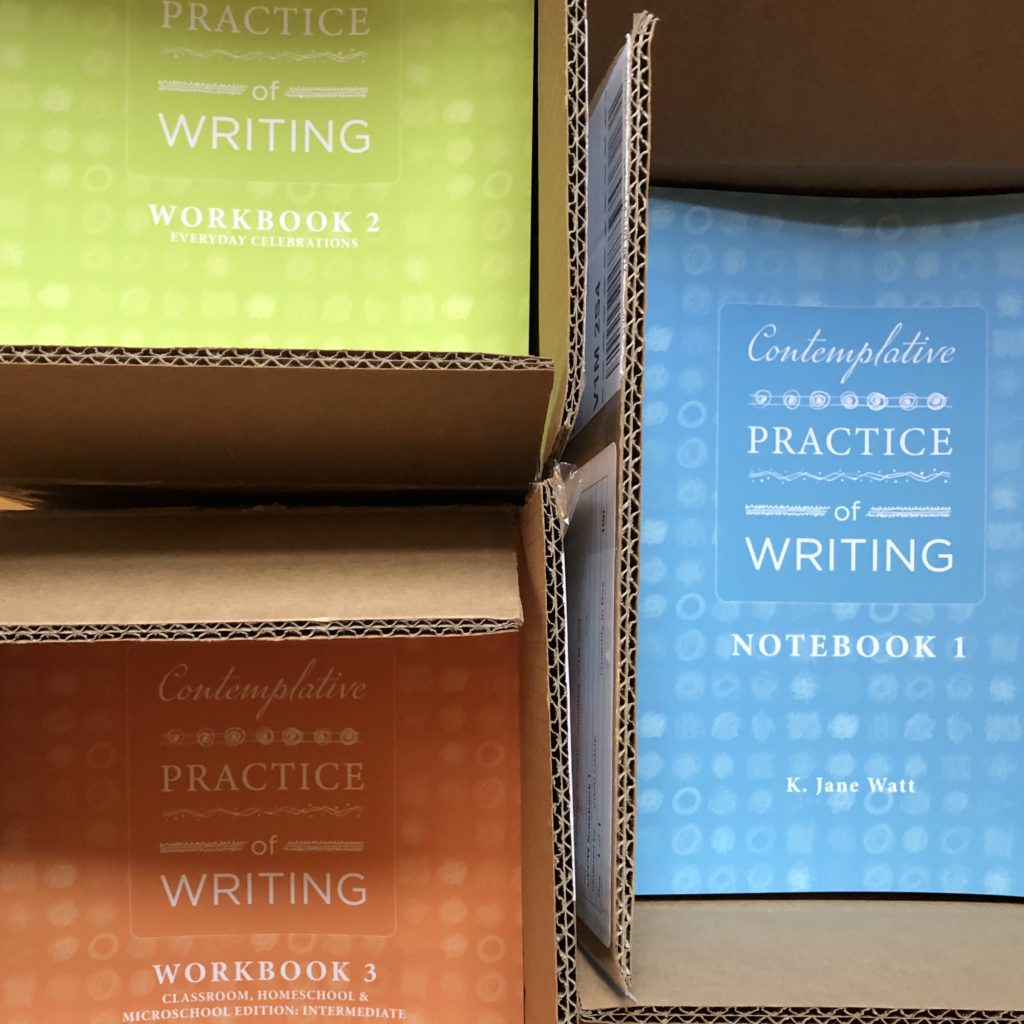 The Contemplative Practice of Writing (CPOW) series
The CPOW series of workbooks includes: The Contemplative Practice of Writing: Workbook 1, The Contemplative Practice of Writing Workbook 2: Everyday Celebrations, and The Contemplative Practice of Writing Workbook 3: Classroom, Homeschool, and Microschool Edition. CPOW is a humble and life-changing practice.  It a quiet place to find joy and wisdom and the flow of words through the freedom of mark making.  It is a useful primer for writing and for thinking tasks across disciplines.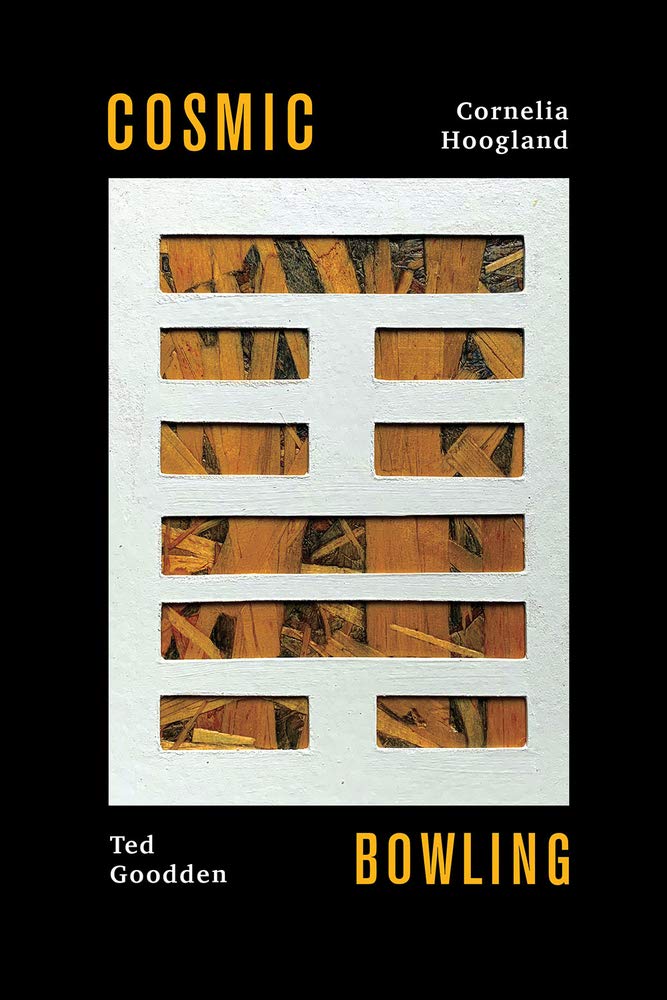 By Cornelia Hoogland & Ted Gooden
COSMIC BOWLING's calm weather lands in the midst of twitter storms in which everybody wants to start a conversation. Here's a conversation––facilitated through visual art and poetry––that's been going on for three millennia, one that asks the perennial question: How should we live now?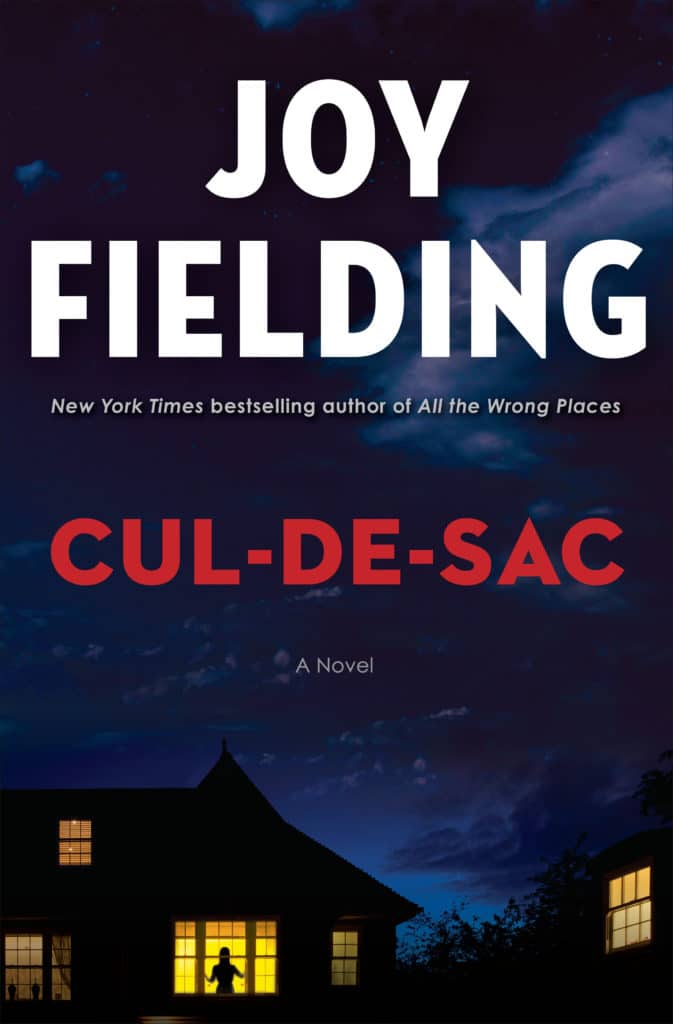 A shooting lays bare the secrets harboured by five families in a sleepy suburban cul-de-sac in this riveting psychological thriller from the New York Times bestselling author of All the Wrong Places.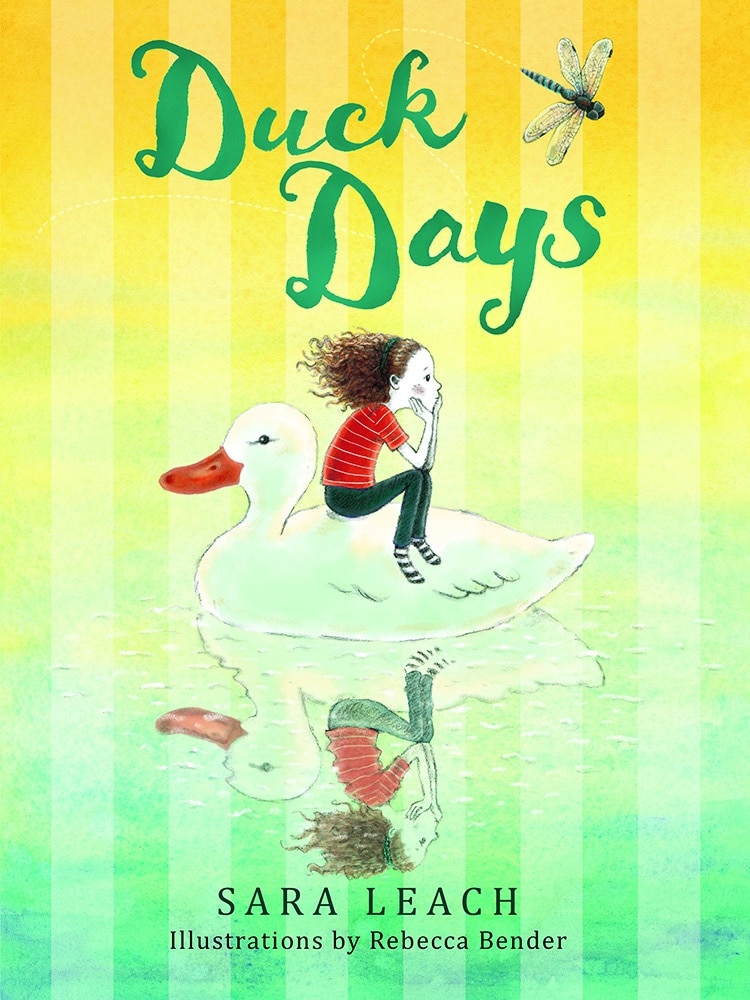 Duck Days is the third title in the collection that began with USBBY Outstanding International Book Slug Days. Lauren, a third-grade student who has Autism Spectrum Disorder, takes on the challenges of sharing her best friend and persevering when a classmate mocks her bicycle's training wheels.
As if sharing Irma weren't bad enough, Lauren also has an alarming new problem at school. Their teacher has announced a mountain biking day when the students will learn to ride their bikes on an obstacle course. But Lauren still uses training wheels. She can't face the teasing she will get when her classmates see them. She isn't brave like Irma. She can't go with the flow like Dad. How can she possibly face this challenge?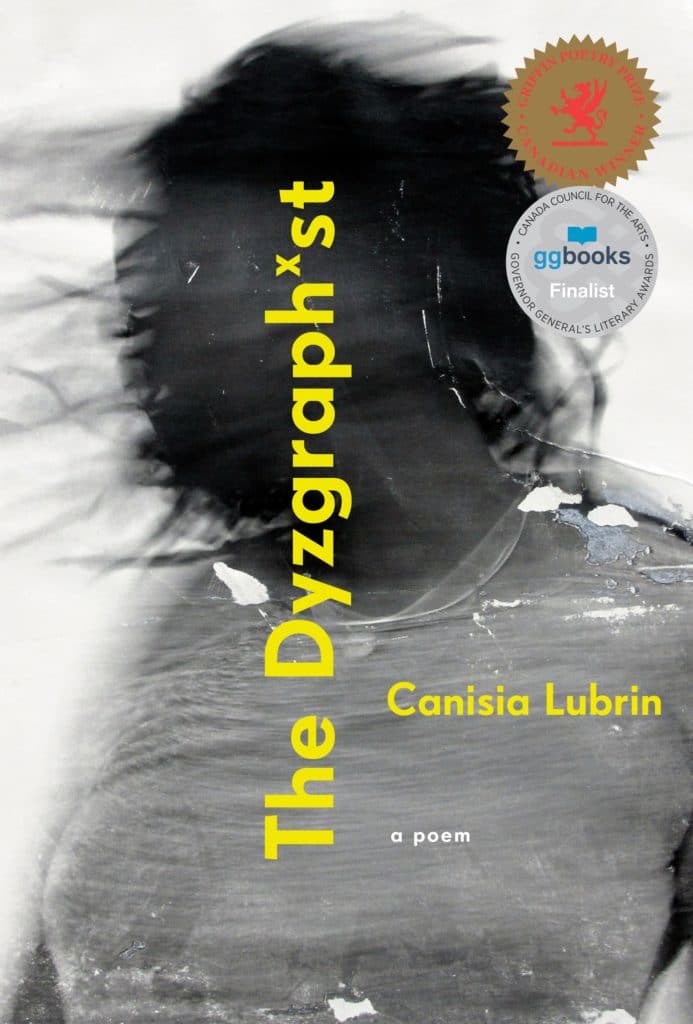 The Dyzgraphxst presents seven inquiries into selfhood through the perennial figure Jejune. Polyvocal in register, the book moves to mine meanings of kinship through the wide and intimate reach of language across geographies and generations. Against the contemporary backdrop of intensified capitalist fascism, toxic nationalism, and climate disaster, the figure Jejune asks, how have I come to make home out of unrecognizability. Marked by and through diasporic life, Jejune declares, I was not myself. I am not myself. My self resembles something having nothing to do with me.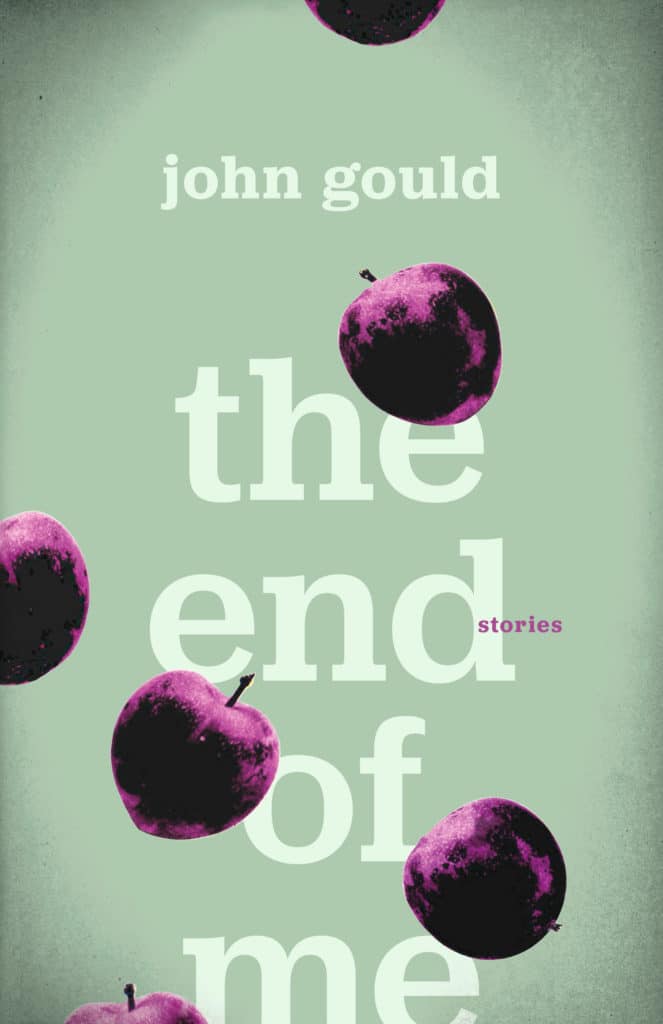 The End of Me is a set of sudden stories about the experience of mortality. With an ear attuned to the uncanny and the ironic, John Gould catches his characters at moments of illumination as they encounter the mystery of their finite being. A marooned astronaut bonds with a bereft cat; kids pelt a funeral procession with plums; a young girl ponders the brief brutality of her last life, and braces herself for the next one. Rife with invention, with fresh ideas and arresting voices, this collection of flash fiction shimmers with compassion and vitality.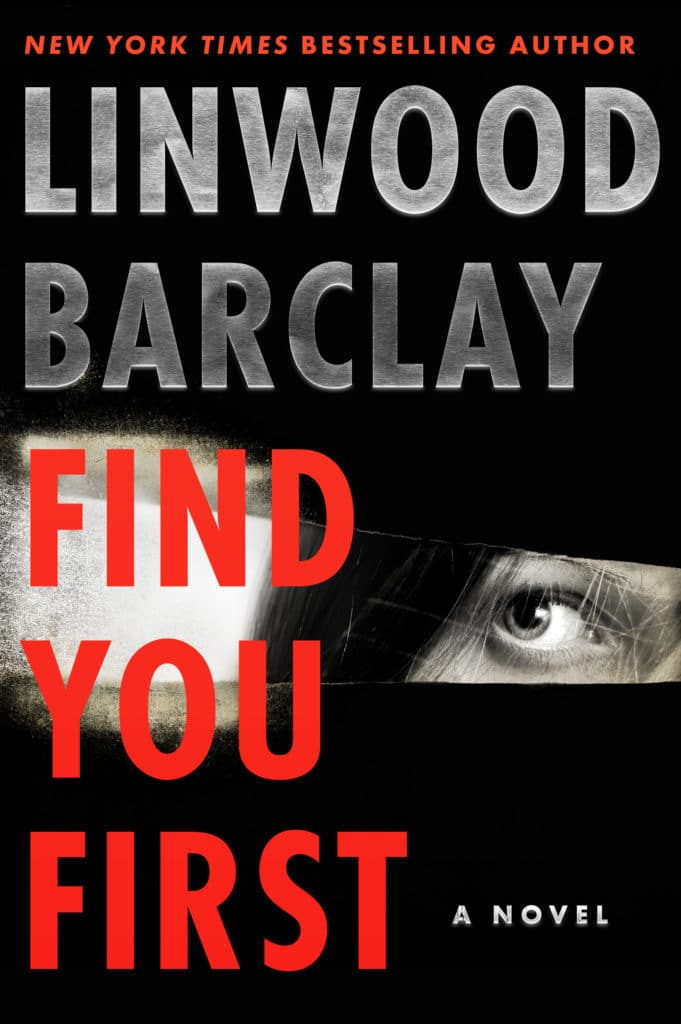 The New York Times bestselling author of Elevator Pitch and master of psychological suspense returns with a riveting thriller in which the possible heirs of a dying tech millionaire are mysteriously being eliminated, one by one.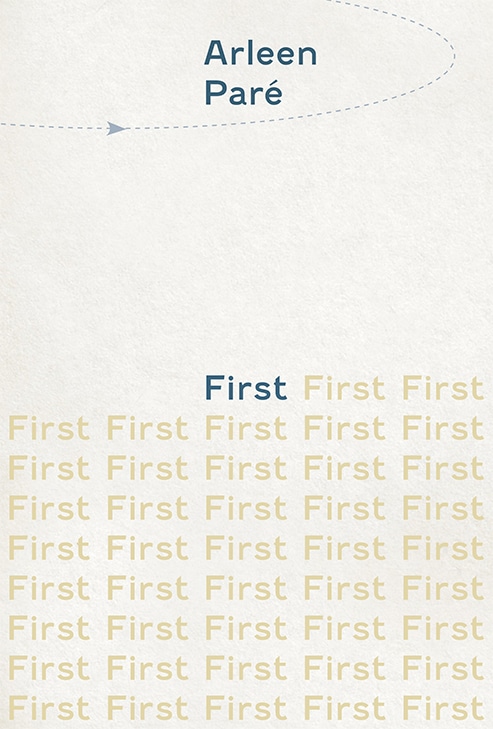 Governor General's Award–winning poet Arleen Paré combines the story of two first best friends with questions of the mystery of cosmic first cause.
The poems in First, Arleen Paré's seventh collection, search for a long-lost first friend. They conjure the subtle layers of meaning in that early friendship to riff on to a search for how we might possibly understand the primal First: the beginnings of the cosmos that contains our own particular lives, beginnings and longings.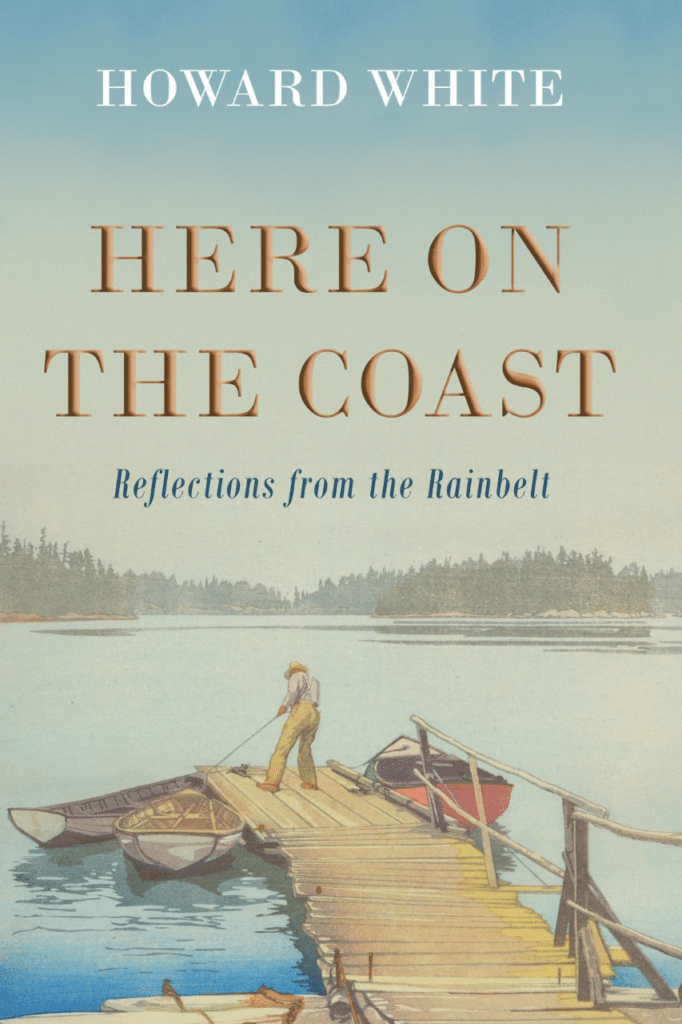 No matter where people live on the BC coast, says Howard White, they have certain shared experiences: frustration with rain and ferries, familiarity with gumboots, bumbershoots, seagull droppings and barnacles in the wrong places. But each little community clings to its own sense of uniqueness and considers itself the true West Coast. As a case in point, White offers fifty funny sketches of life as he has come to know it in sixty-odd years of living along that hundred-mile stretch of monsoon-prone shoreline ironically known as the Sunshine Coast.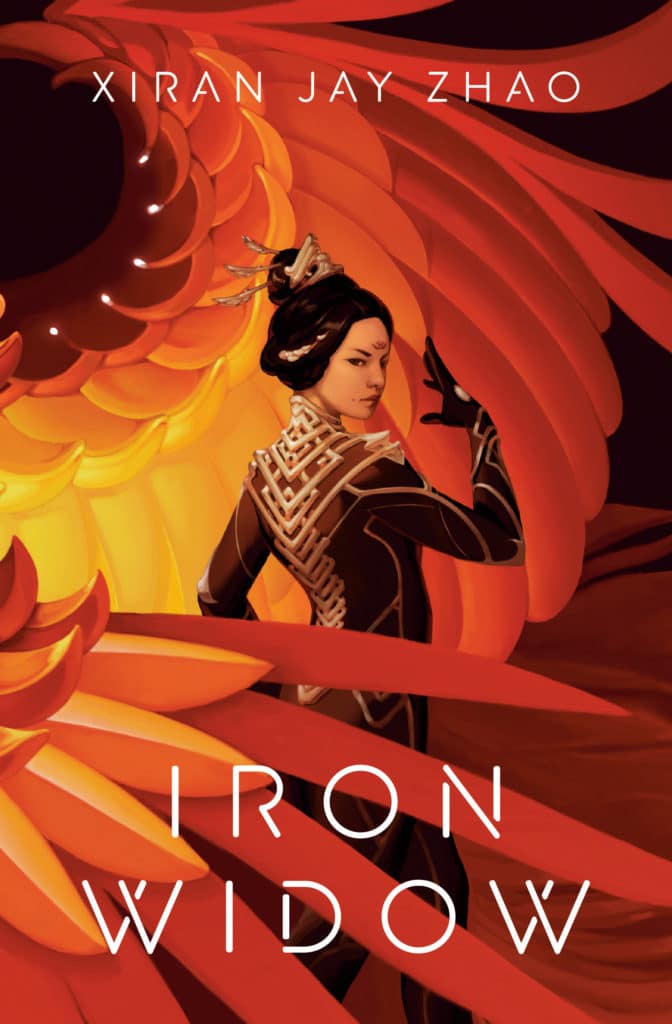 The boys of Huaxia dream of pairing up with girls to pilot Chrysalises, giant transforming robots that can battle the mecha aliens that lurk beyond the Great Wall. It doesn't matter that the girls often die from the mental strain. When 18-year-old Zetian offers herself up as a concubine-pilot, it's to assassinate the ace male pilot responsible for her sister's death. But she gets her vengeance in a way nobody expected—she kills him through the psychic link between pilots and emerges from the cockpit unscathed. She is labeled an Iron Widow, a much-feared and much-silenced kind of female pilot who can sacrifice boys to power up Chrysalises instead.​
To tame her unnerving yet invaluable mental strength, she is paired up with Li Shimin, the strongest and most controversial male pilot in Huaxia​. But now that Zetian has had a taste of power, she will not cower so easily. She will miss no opportunity to leverage their combined might and infamy to survive attempt after attempt on her life, until she can figure out exactly why the pilot system works in its misogynist way—and stop more girls from being sacrificed.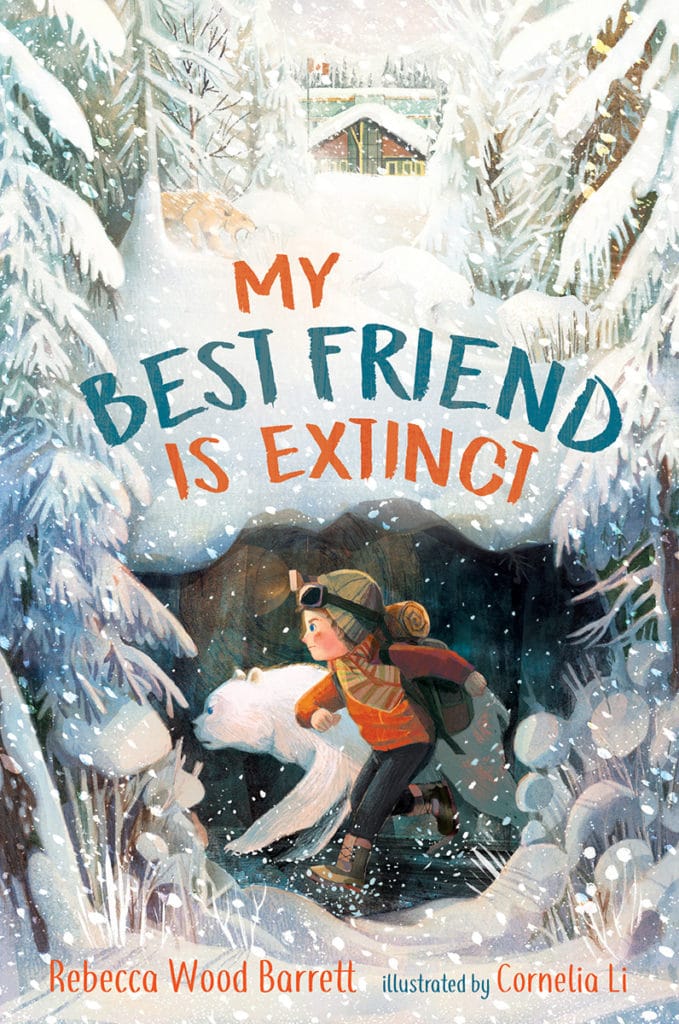 My Best Friend is Extinct
Ten-year-old Henry Springs is thrilled when the wintery mountain town he and his mom recently moved to experiences a record-breaking snowfall. There are even rumors that the extreme weather could mark the beginning of a new ice age. One day, while exploring one of the many tunnels running through the town's snowbanks, Henry discovers a strange, prehistoric-like creature that is seriously injured. Henry immediately names him Yarp and hauls the wounded animal back to his house on a makeshift sled. There he builds a secret cave for Yarp and slowly nurses him back to health. But, as Henry soon discovers, Yarp is not the only unusual beast lurking in the neighborhood. Where did these creatures come from and how can Henry keep his new friend safe?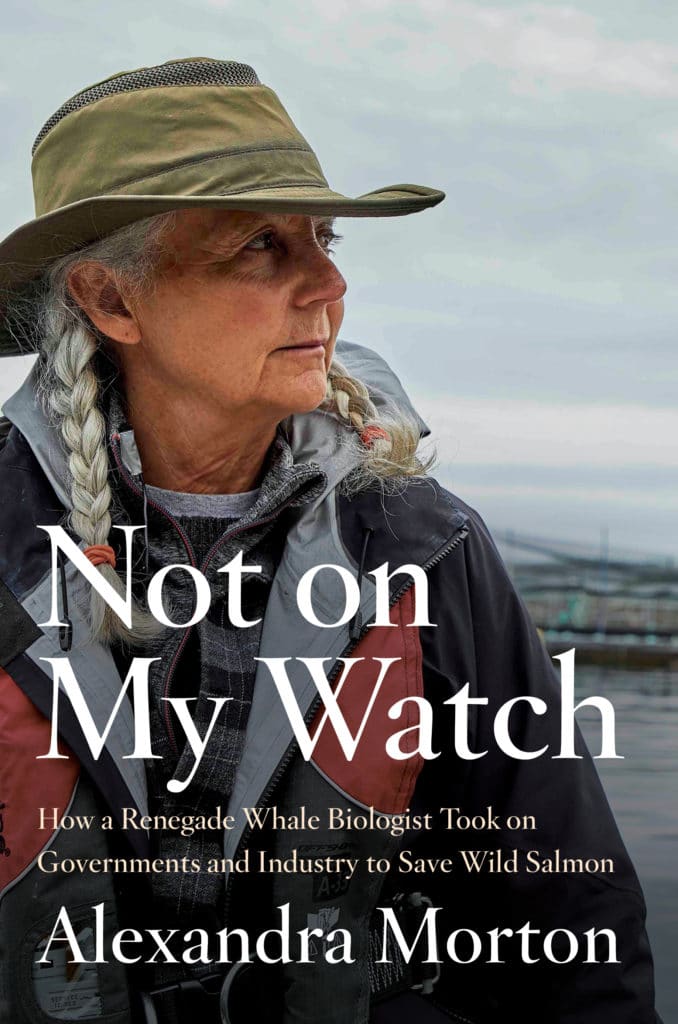 Alexandra Morton has been called "the Jane Goodall of Canada" because of her passionate thirty-year fight to save British Columbia's wild salmon. Her account of that fight is both inspiring in its own right and a roadmap of resistance.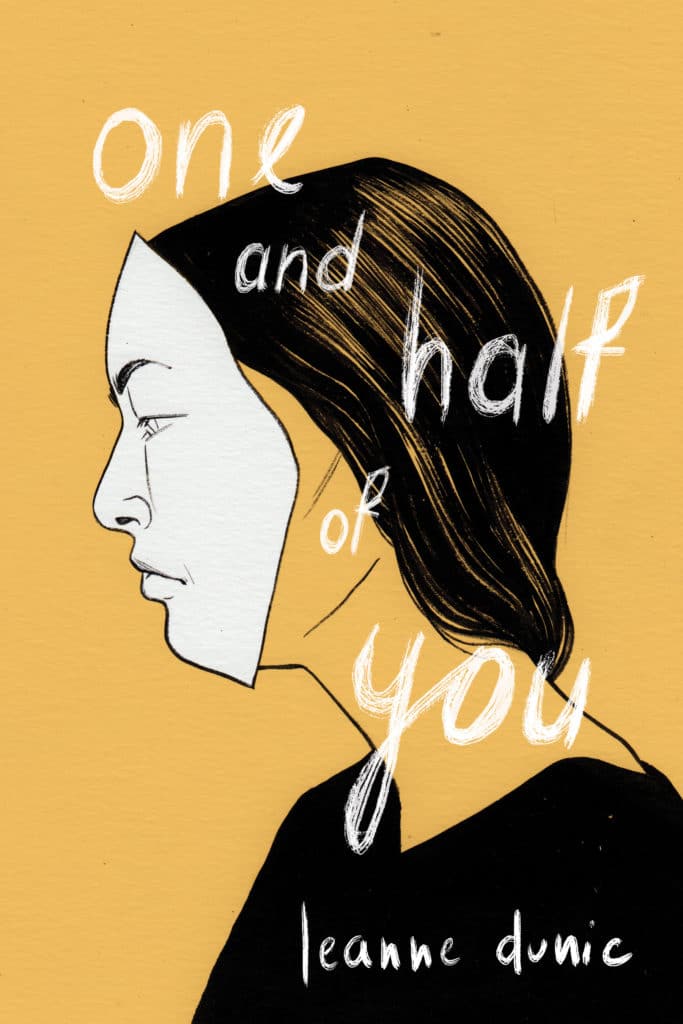 From the talented multidisciplinary artist, musician, and writer Leanne Dunic comes the lyric memoir One and Half of You. In sinuous language, with candour, openness, and surprising humour, Dunic explores sibling and romantic love and the complexities of being a biracial person looking for completion in another.
Including links to three songs written and performed for the book by tidepools.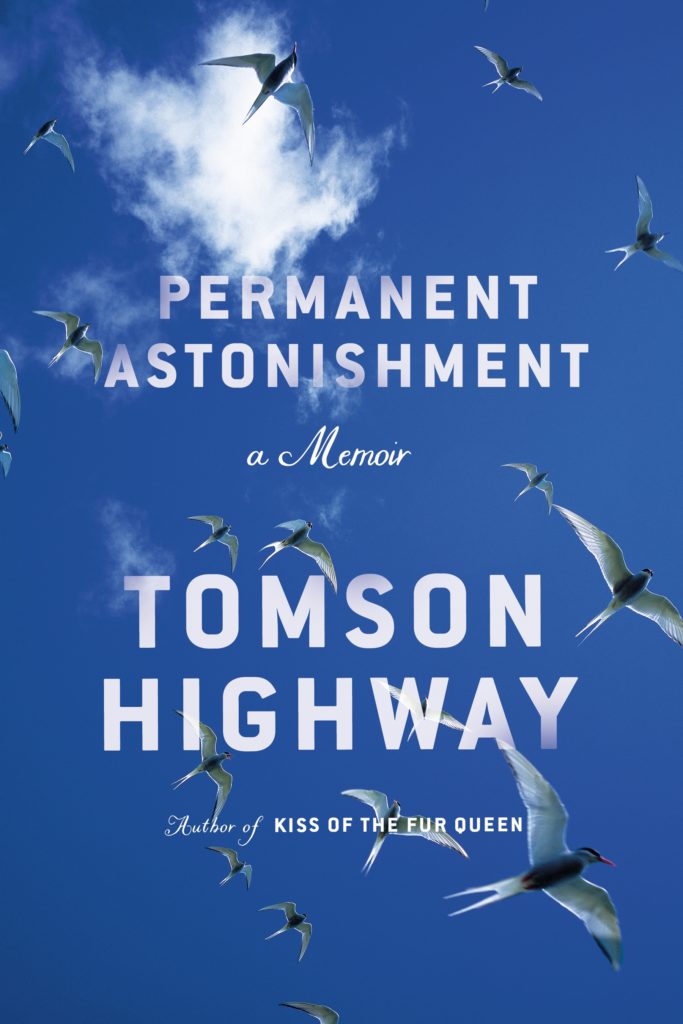 Permanent Astonishment: A Memoir
Tomson Highway was born in a snowbank on an island in the sub-Arctic, the 11th of 12 children in a nomadic, caribou-hunting Cree family who traversed the tundra by dogsled and lived off the land.
Surrounded by the love of his family and the vast landscape they called home, his was in many ways an idyllic far north childhood. But five of Tomson's siblings died in childhood, and Balazee and Joe Highway, who loved their surviving children profoundly, wanted their two youngest sons, Tomson and Rene, to enjoy opportunities as big as the world. And so when Tomson was 6, he and Rene were flown south by float plane to attend a residential school.
In Permanent Astonishment, one of the greatest writers of our time animates the magical world of his northern childhood, paying tribute to a way of life that few have experienced and fewer still have chronicled.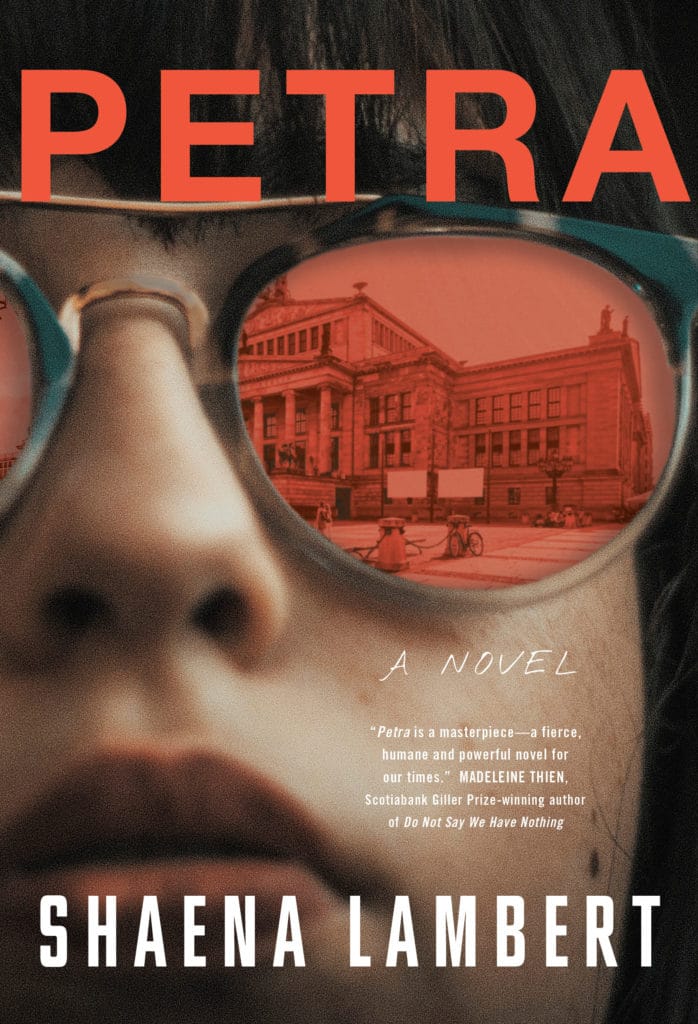 Inspired by Petra Kelly, the original Green Party leader and political activist who fought for the planet in 1980s Germany, Shaena Lambert brings us a captivating new novel about a woman who changed history and transformed environmental politics–and who, like many history-changing women, has been largely erased. Award-winning novelist Madeleine Thien calls Petra "a masterpiece–a fierce, humane and powerful novel for our times."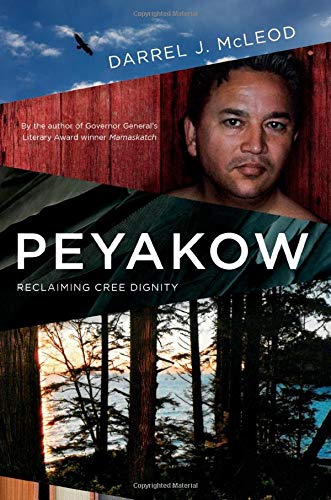 Peyakow: Reclaiming Cree Dignity
Mamaskatch, Darrel J. McLeod's 2018 memoir of growing up Cree in Northern Alberta, was a publishing sensation—winning the Governor General's Literary Award for Non-Fiction, shortlisted for many other major prizes and translated into French and German editions. In Peyakow, McLeod continues the poignant story of his impoverished youth, beset by constant fears of being dragged down by the self-destruction and deaths of those closest to him as he battles the bullying of white classmates, copes with the trauma of physical and sexual abuse, and endures painful separation from his family and culture. With steely determination, he triumphs: now elementary teacher; now school principal; now head of an Indigenous delegation to the UN in Geneva; now executive in the Government of Canada—and now a celebrated author.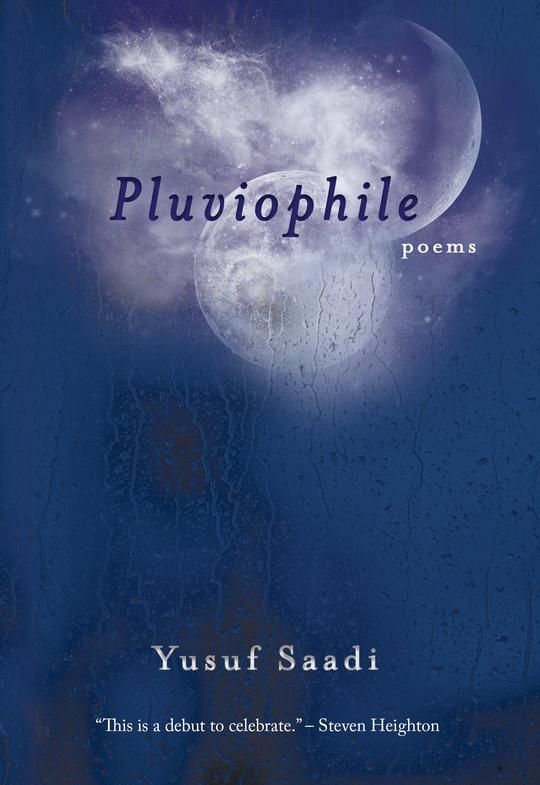 Pluviophile veers through various poetic visions and traditions in search of the sacred within and beyond language. Its poems continually revitalize form, imagery, and sonancy to reconsider the ways we value language, beauty, and body. The collection houses sonnets and other shorter poems between larger, more meditative runes. One of these longer poems, "The Place Words Go to Die," winner of The Malahat Review's 2016 Far Horizons Award for Poetry, imagines an underworld where words are killed and reborn, shedding their signifiers like skin to reenter a symbiotic relationship with the human, where "saxum [is] sacrificed and born again as saxifrage." From here the poems shift to diverse locations, from Montreal to Kolkata, from the moon to the gates of heaven.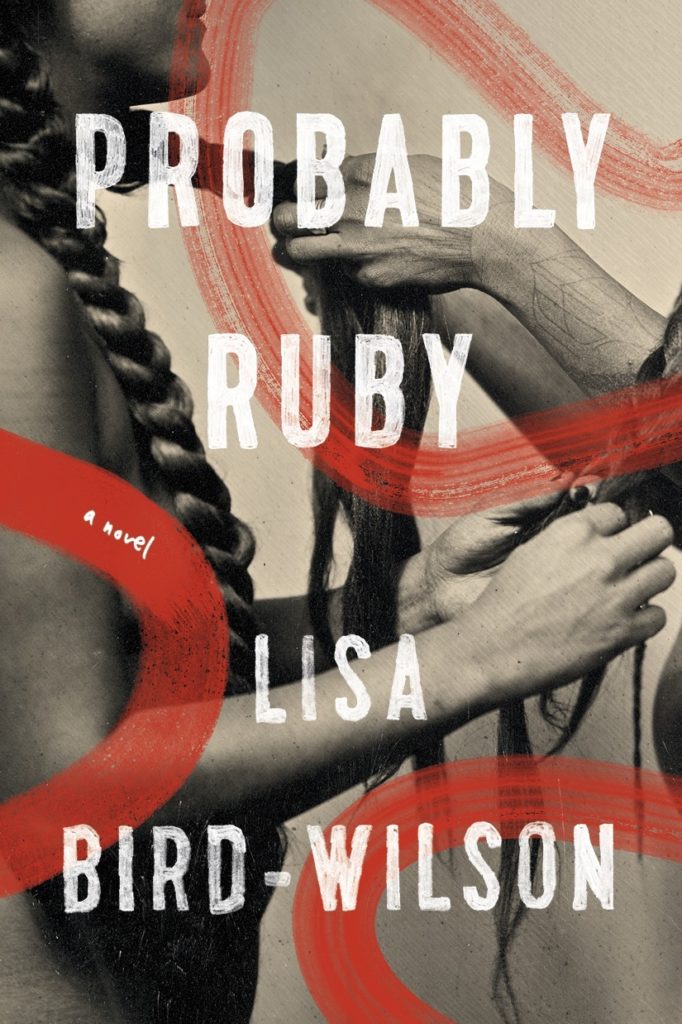 For readers of Tommy Orange's There There and Terese Marie Mailhot's Heart Berries, Probably Ruby is an audacious, brave and beautiful book about an adopted woman's search for her Indigenous identity.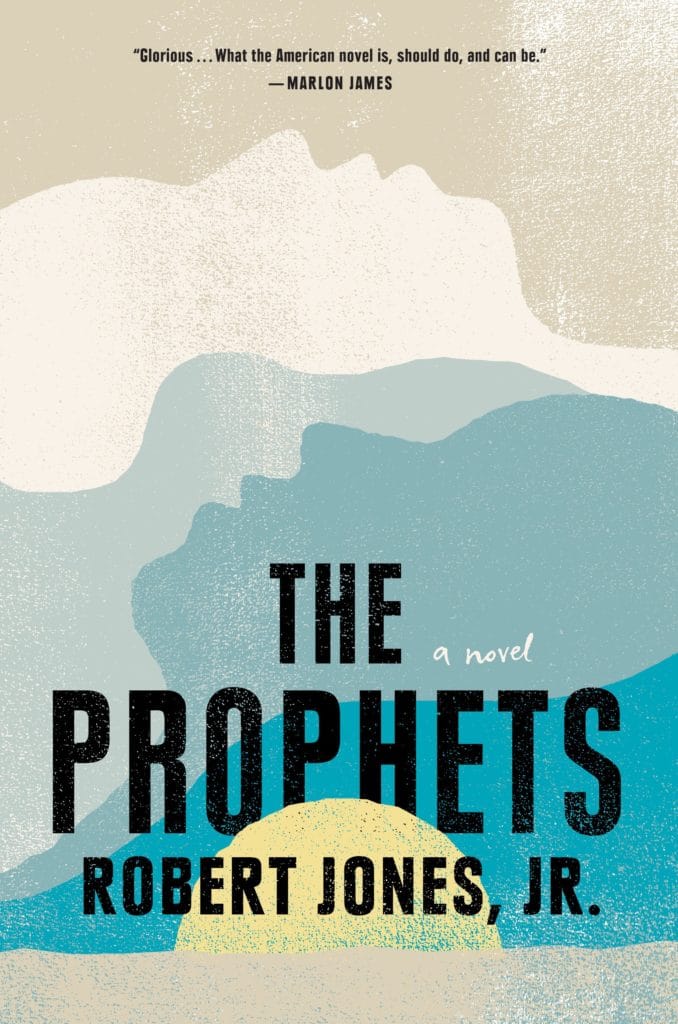 Isaiah was Samuel's and Samuel was Isaiah's. That was the way it was since the beginning, and the way it was to be until the end. In the barn they tended to the animals, but also to each other, transforming the hollowed-out shed into a place of human refuge, a source of intimacy and hope in a world ruled by vicious masters. But when an older man, a fellow slave, seeks to gain favor by preaching the master's gospel on the plantation, the enslaved begin to turn on their own. Isaiah and Samuel's love, which was once so simple, is seen as sinful and a clear danger to the plantation's harmony.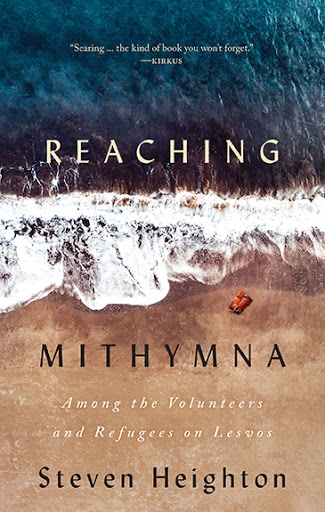 Reaching Mithymna: Among the Volunteers & Refugees on Lesvos
A gripping firsthand account of the Syrian refugee crisis and an engaged exploration of the borders that divide us and the ties that bind.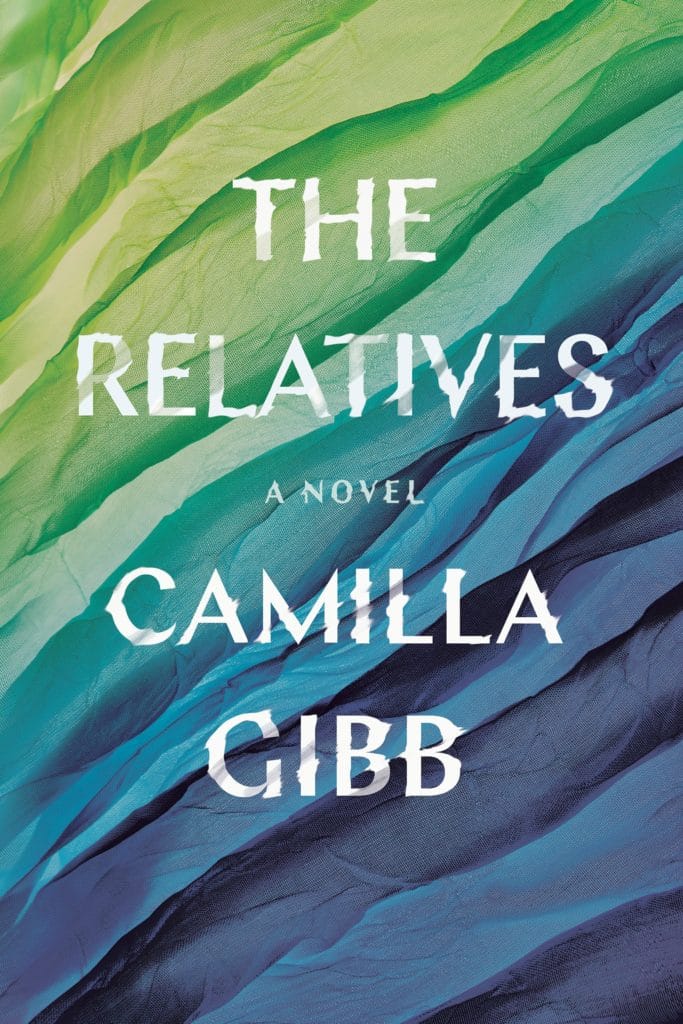 Lila is on a long, painful journey toward motherhood. Tess and Emily are reeling after their ugly separation and fighting over ownership of the embryos that were supposed to grow their family together. And thousands of miles away, the unknown man who served as anonymous donor to them all is being held in captivity in Somalia. While his life remains in precarious balance, his genetic material is a source of both creation and conflict.

What does it mean to be a family in our rapidly shifting world? What are our responsibilities to each other with increasing options for how to create a family?

As these characters grapple with life-altering changes, they will find themselves interconnected in ways they cannot have imagined, and forced to redefine what family means to them.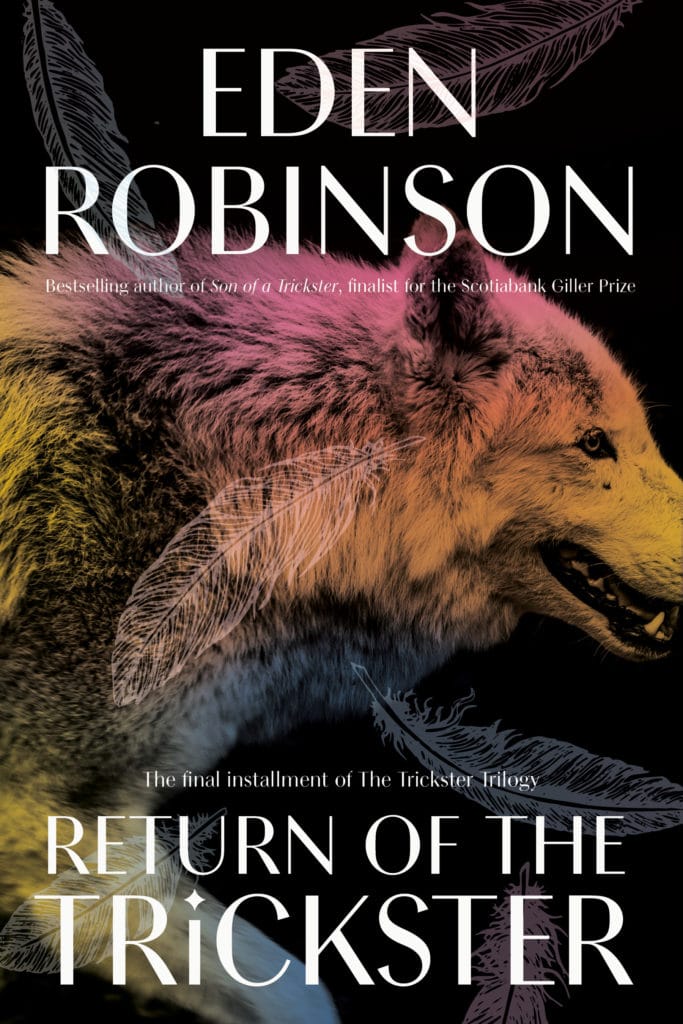 In the third book of her brilliant and captivating Trickster Trilogy, Eden Robinson delivers an explosive, surprising and satisfying resolution.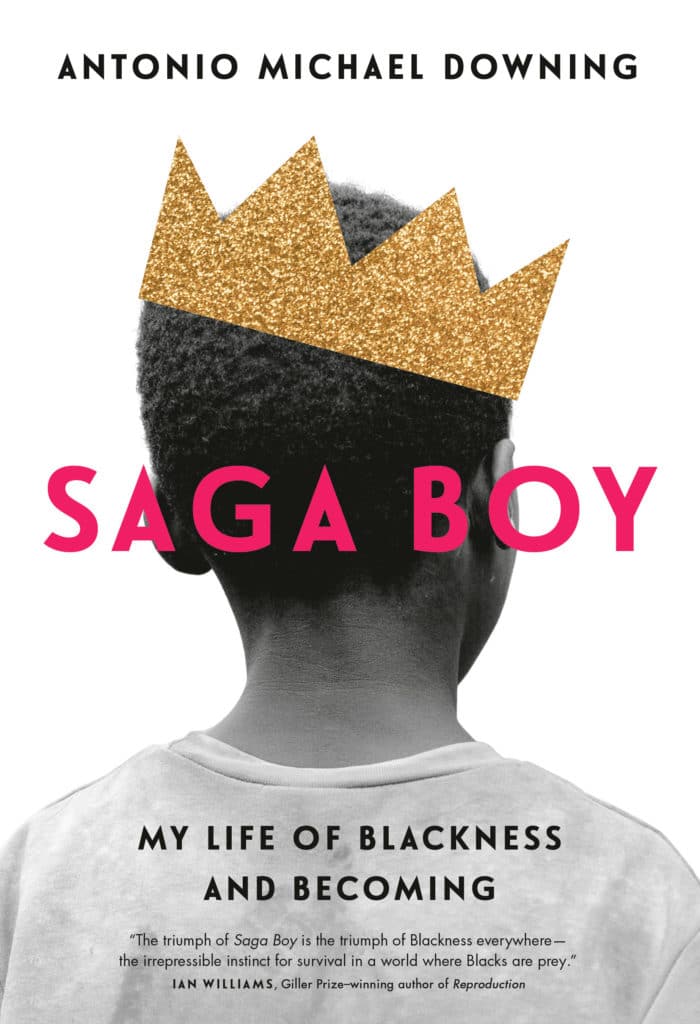 By Antonio Michael Downing
An enthralling, deeply personal account of a young immigrant's search for belonging and Black identity amid the long-lasting effects of cultural dislocation. Antonio Michael Downing's memoir of creativity and transformation is a startling mash-up of memories and mythology, told in gripping, lyrical prose. Raised by his indomitable grandmother in the lush rainforest of southern Trinidad, Downing, at age 11, is uprooted to Canada when she dies. But to a very unusual part of Canada: he and his older brother are sent to live with his stern, evangelical Aunt Joan, in Wabigoon, a tiny northern Ontario community where they are the only Black children in the town. In this wilderness, he begins his journey as an immigrant minority, using music and performance to dramatically transform himself.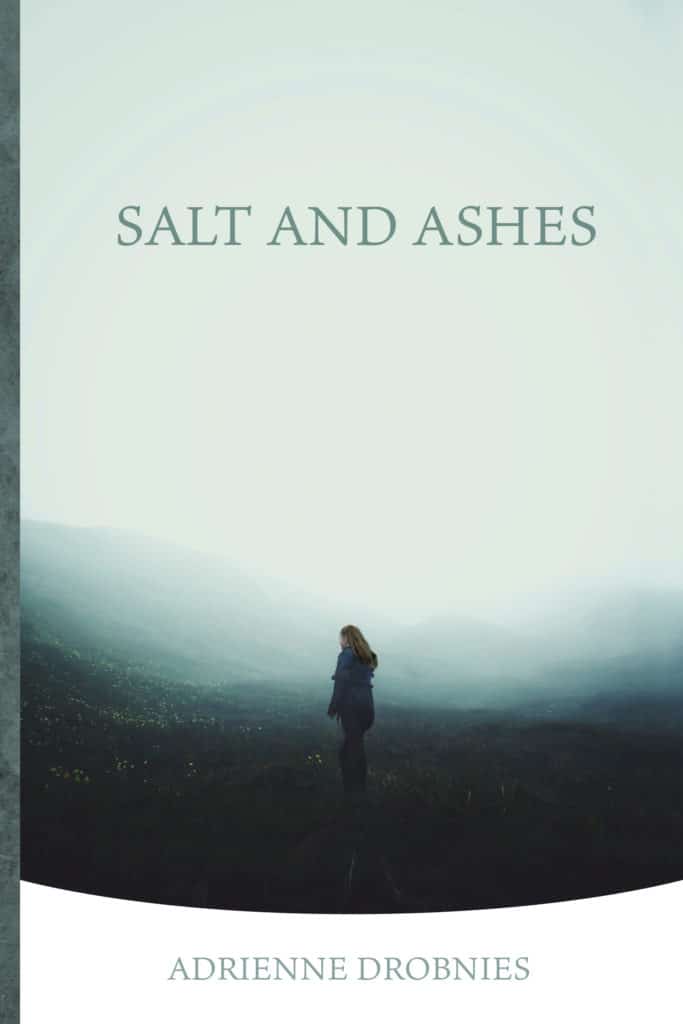 Out of dried tears and burnt matter comes fertile ground. A woman walks up and down a mountain and through a quarter of Grenoble over the course of many months, experiencing anticipatory grief and later bereavement over the loss of a spouse. Poems of dislocation, cultural migration, rage, healing and transformation spring forth and set root – poems that transform the vocabulary of science, its language and concepts, into poems that encounter the natural world with an intensity and clarity that direct us to the core of our humanity and the tender parts of our being. They remind us that, beyond pain and grief, the only peace we have is the one we construct for ourselves.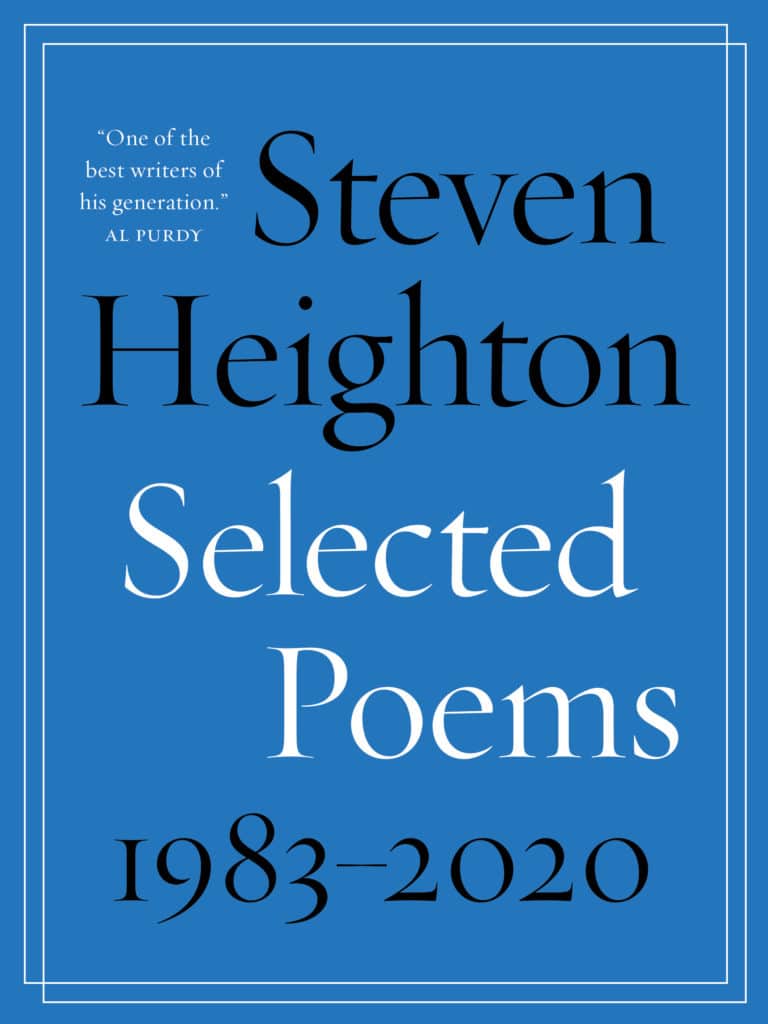 This collection of new and previously published poems by Steven Heighton, showcases a defining lyric poet of his generation. Selected Poems 1983–2020 is Steven Heighton's seventh volume of poetry and the first since his Governor General's Literary Award–winning collection, The Waking Comes Late. Incorporating a grouping of previously unpublished poetry and a selection of key poems from his six previous acclaimed collections, this timely volume showcases a generational talent whose work has been described by critics as 'exhilarating,' 'genuine,' and 'arrestingly beautiful.'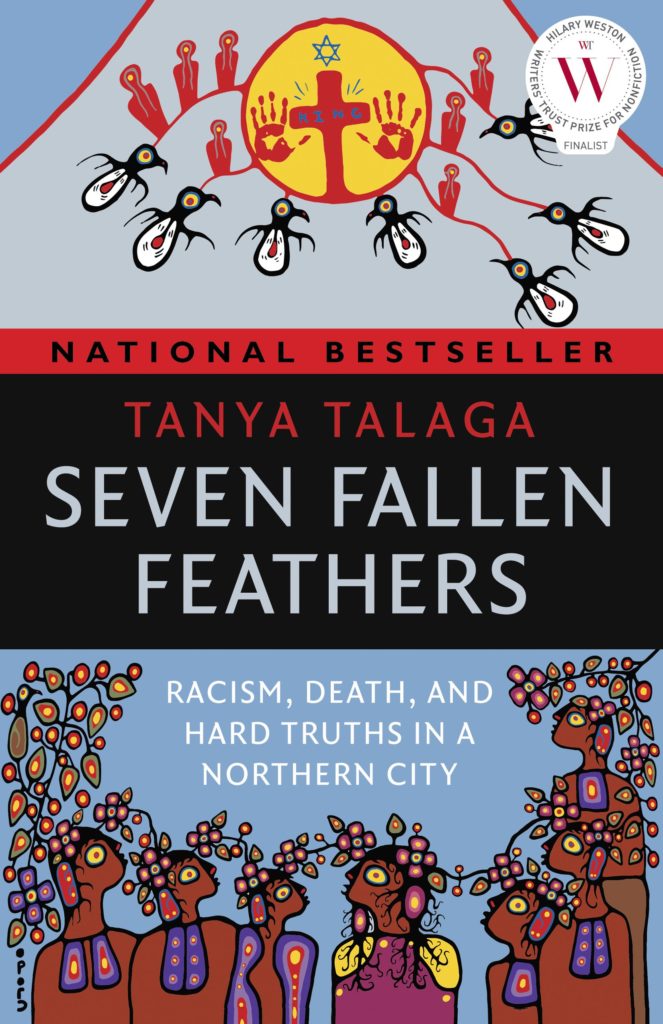 The groundbreaking and multiple award-winning national bestseller work about systemic racism, education, the failure of the policing and justice systems, and Indigenous rights by Tanya Talaga.
Over the span of eleven years, seven Indigenous high school students died in Thunder Bay, Ontario. They were hundreds of kilometres away from their families, forced to leave home because there was no adequate high school on their reserves. Five were found dead in the rivers surrounding Lake Superior, below a sacred Indigenous site. Using a sweeping narrative focusing on the lives of the students, award-winning author Tanya Talaga delves into the history of this northern city that has come to manifest Canada's long struggle with human rights violations against Indigenous communities.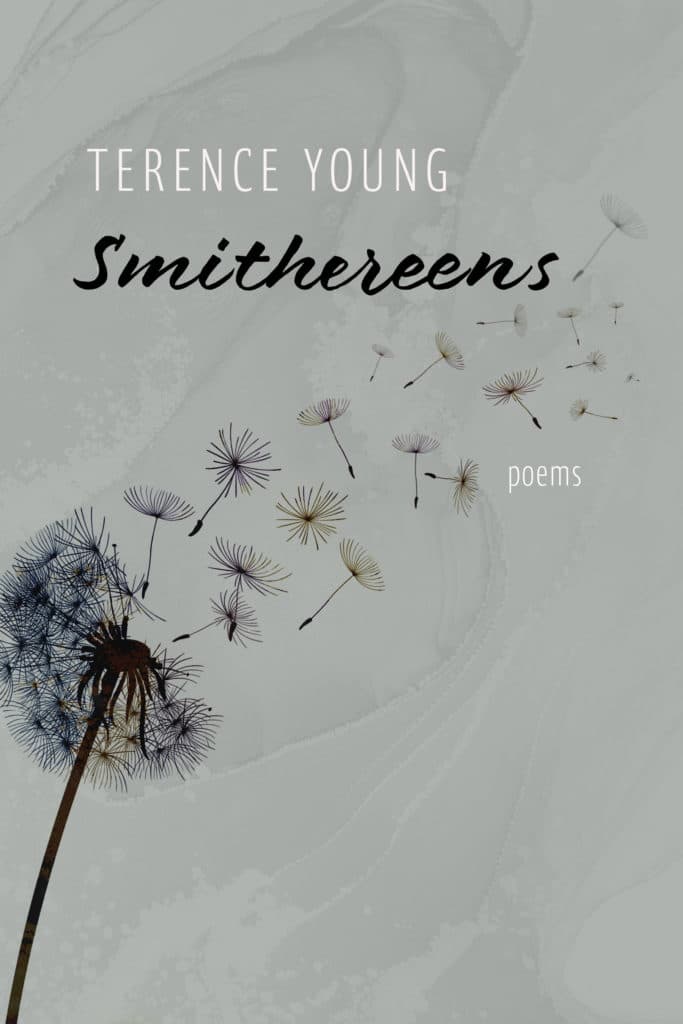 In Smithereens, Terence Young ranges widely among forms, subjects, tones and moods, invoking the domestic world of family and home, as well as the associated realms of work and play. He describes the simple pleasure of losing one's bearings and seeing the world anew in "Tender is the Night," and in "The Bear" he records the near-magical appearance at a summer cabin of a creature that hasn't been seen in the area in over fifty years. The ironic benefits of a house fire, the late-night sounds of a downtown alley, the smells of a summer morning in the Gulf islands—all of these serve as vehicles for reminiscence, meditation and humour. Elsewhere in the collection, he summons an elegiac mood, remembering in poems like "Surcease," "Fern Island Candle," "The Morning Mike Dies," and "Gary" some of the friends who have left his world.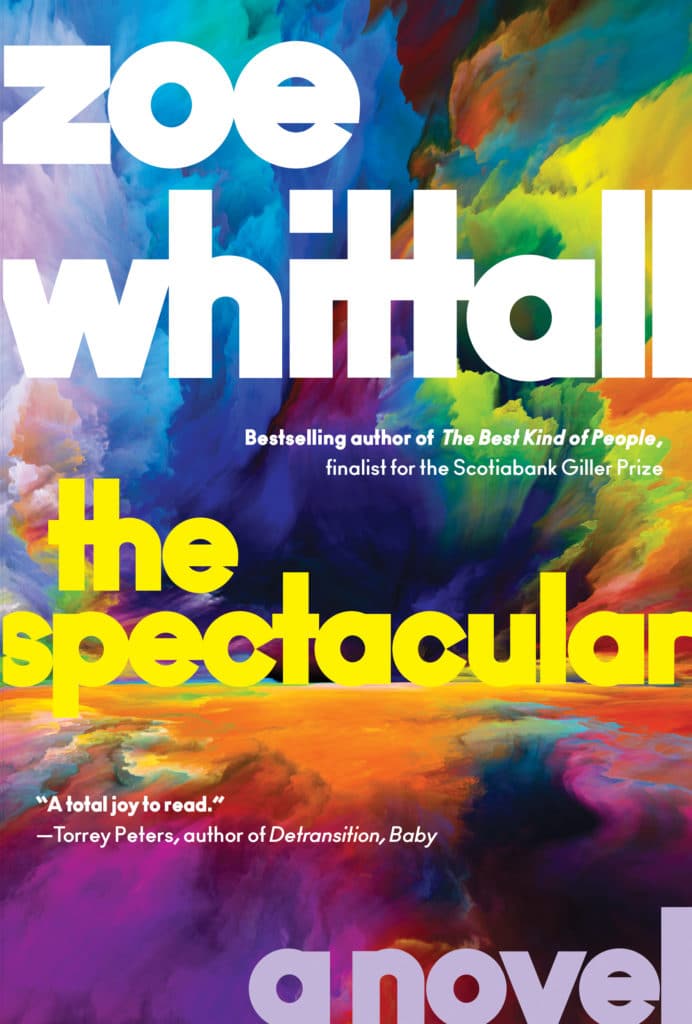 In her new book, by turns sharp and provocative, Zoe Whittall captures three generations of very different women who struggle to build an authentic life in the absence of traditional familial and marital structures. Definitions of family, romance, gender and love will radically change as they seek out lives that are nothing less than spectacular.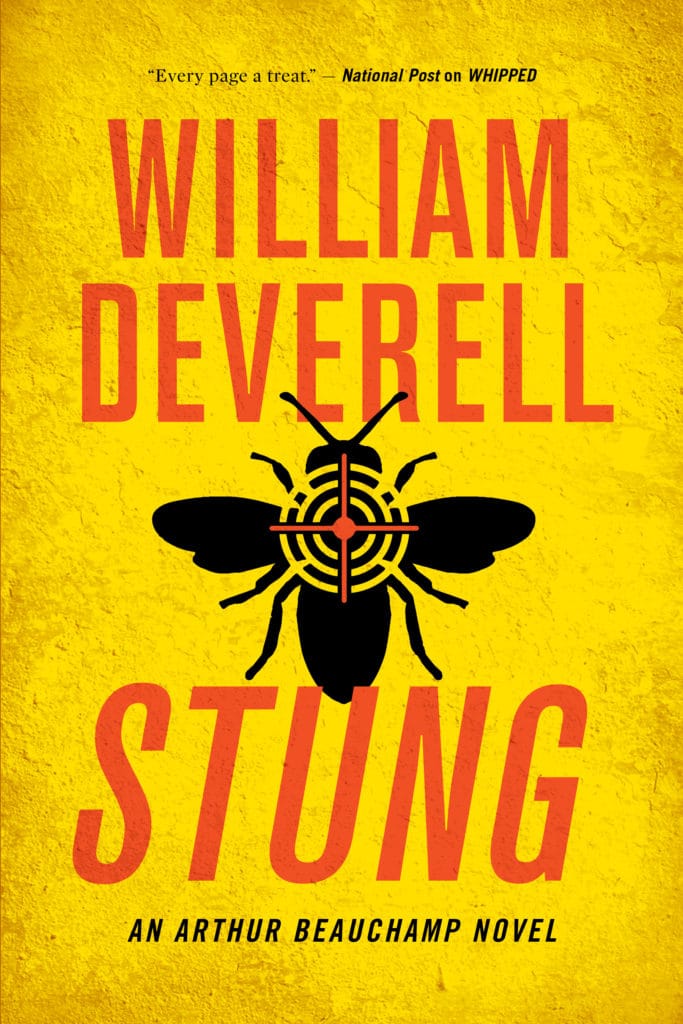 When an oddball group of ecology-minded people determine that a chemical factory is producing an agricultural pesticide that is also killing bees, they decide to sabotage its manufacture. Criminal lawyer Arthur Beauchamp is tasked with their defence in a tense, hang-by-the-fingernails trial.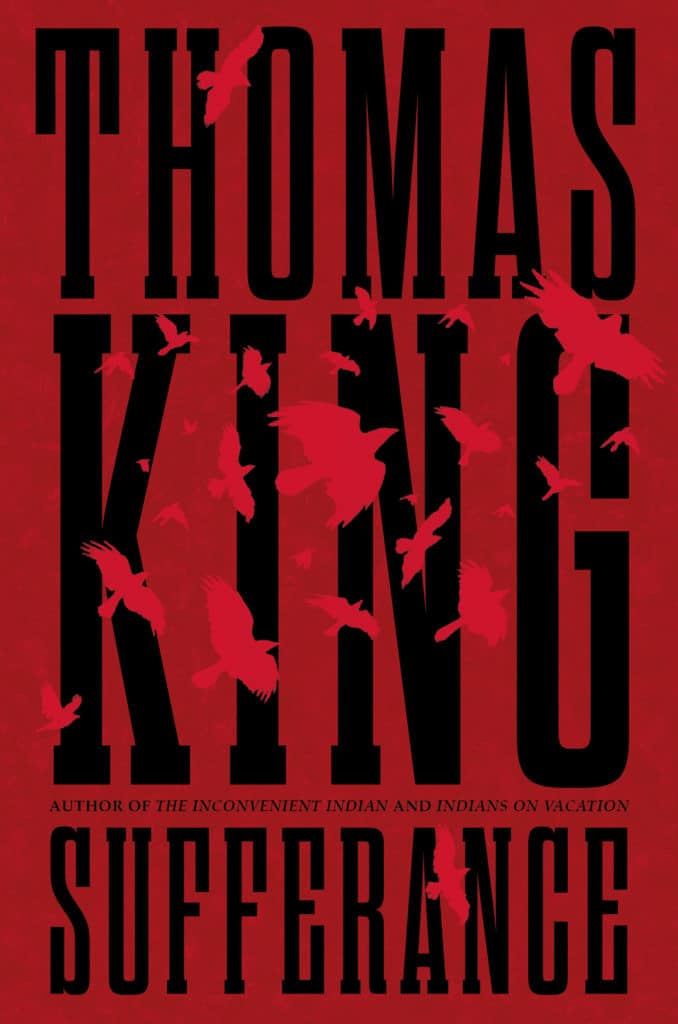 Jeremiah Camp, aka The Forecaster, can look into the heart of humanity and see the patterns that create opportunities and profits for the rich and powerful. Problem is, Camp has looked one too many times, has seen what he hadn't expected to see, has come away from the abyss with no hope for himself or for the future. So, he does what any intelligent, sensitive person would do. He runs away. Goes into hiding in a small town, at an old residential school on an even smaller Indian reserve, with no phone, no internet, no television. The windows shut, the door locked, the mailbox removed to discourage any connection with the world, he feels safe at last. Except nobody told the locals that they were to leave Jeremiah alone.
And then his past comes calling. Ash Locken, the head of the Locken Group, the multi-national consortium that Jeremiah has fled, arrives on his doorstep with a simple proposition. She wants our hero to formulate one more forecast, and she's not about to take no for an answer. Before he left the Locken empire, Jeremiah had created a list of twelve names for Ash's father, Thomas Locken. Billionaires, every one. The problem is, the people on the list are dying, at an alarming and unnatural rate. And Ash Locken wants to know why.
A sly and satiric look at the fractures in modern existence, Sufferance is a bold and provocative novel about the social and political consequences of the inequality created by privilege and power — and what we might do about it.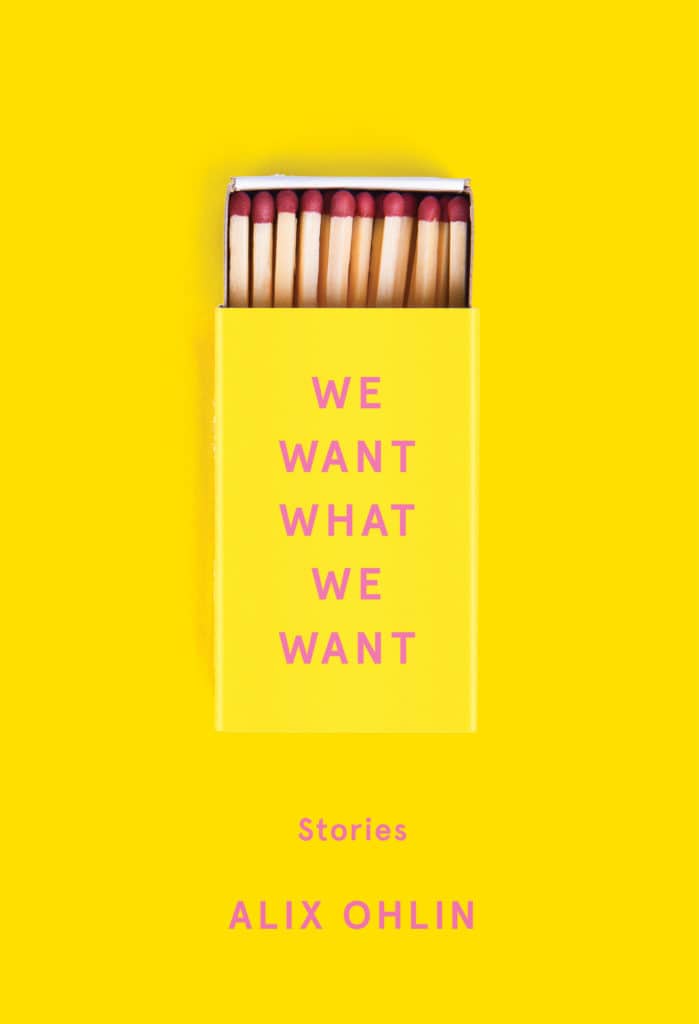 Thirteen glittering and darkly funny stories of people testing boundaries, from two-time Scotiabank Giller Prize finalist Alix Ohlin. Alix Ohlin delivers a masterclass in the short story with We Want What We Want, populated by bad parents, burned potential, and inescapable old flames. Each story in We Want What We Want is diamond-sharp — sparkling with humour, pain, and beauty.
From the widely acclaimed author of American War comes a new novel–beautifully written, unrelentingly dramatic, and profoundly moving–that brings the global refugee crisis down to the level of a child's eyes.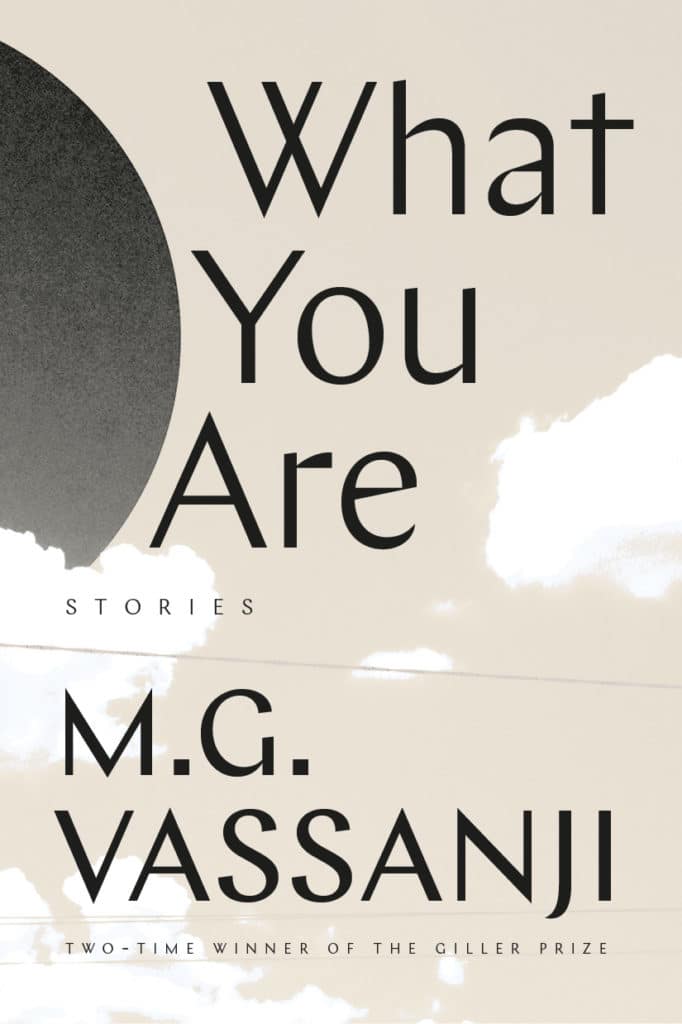 Weaving between wistful memories of youthful ambition and the compromises and comforts of age, travelling between the streets of Dar es Salaam and Toronto, the characters in these stories must negotiate distance–between here and there; between lives imagined and lives lived; between expectation and disappointment; between inclusion and exclusion.
Throughout, Vassanji engages passionately with the intellectual and political questions that inspire him as a writer and a citizen, while always matching the energy of his ideas with the empathy and emotional depth he invests in his characters.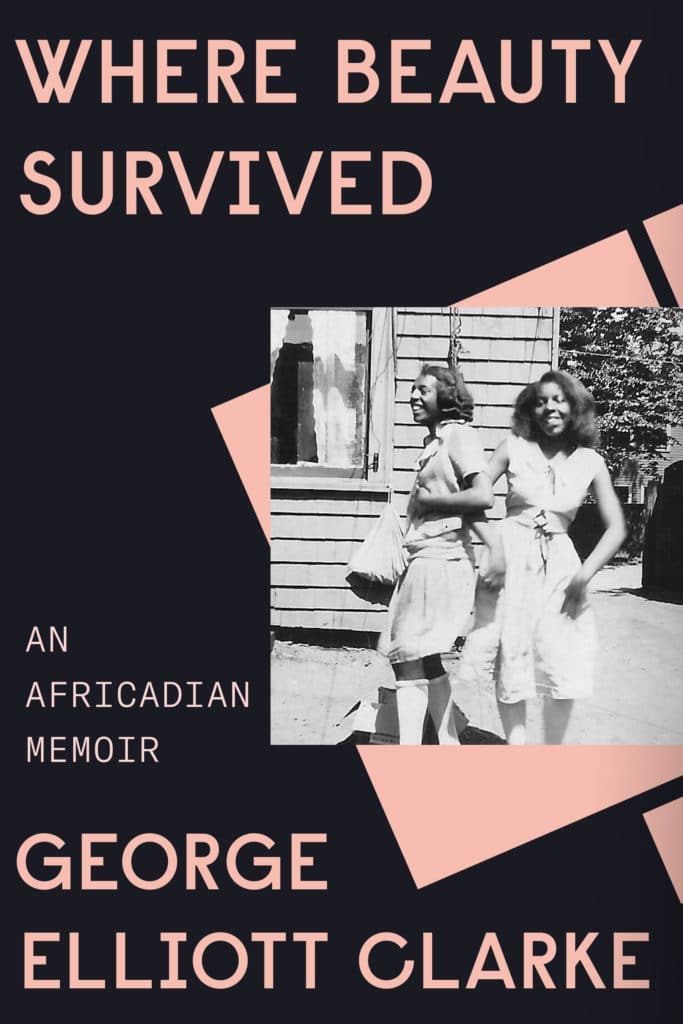 Where Beauty Survived: An Africadian Memoir
As a boy, George Elliott Clarke knew that a great deal was expected from him and his two brothers. The descendants of a highly accomplished, Virginia-descended family on his father, Bill's, side, George felt called to live up to the family name. In contrast, his mother, Gerry's, family were warm, down-to-earth country folk. Such contradictions underlay much of his life and upbringing—Black and White, country and city, outstanding and ordinary, high and low. With vulnerability and humour George interrogates these dualities in Where Beauty Survived and shows us how they shaped him as a poet and thinker.
At the book's heart is George's turbulent relationship with his father, an autodidact who valued art, music and books but worked an unfulfilling railway job. George recalls Bill using a bowl of white sugar and a bowl of brown sugar to explain racial difference to him and his brothers when they were very small. But Bill also acted out destructive frustrations, assaulting George's mother and sometimes George and his brothers, too.
Where Beauty Survived is the story of a complicated family, of the emotional stress that white racism exerts on Black households, of the unique cultural geography of Africadia, of a child who became a poet, and of long-kept secrets.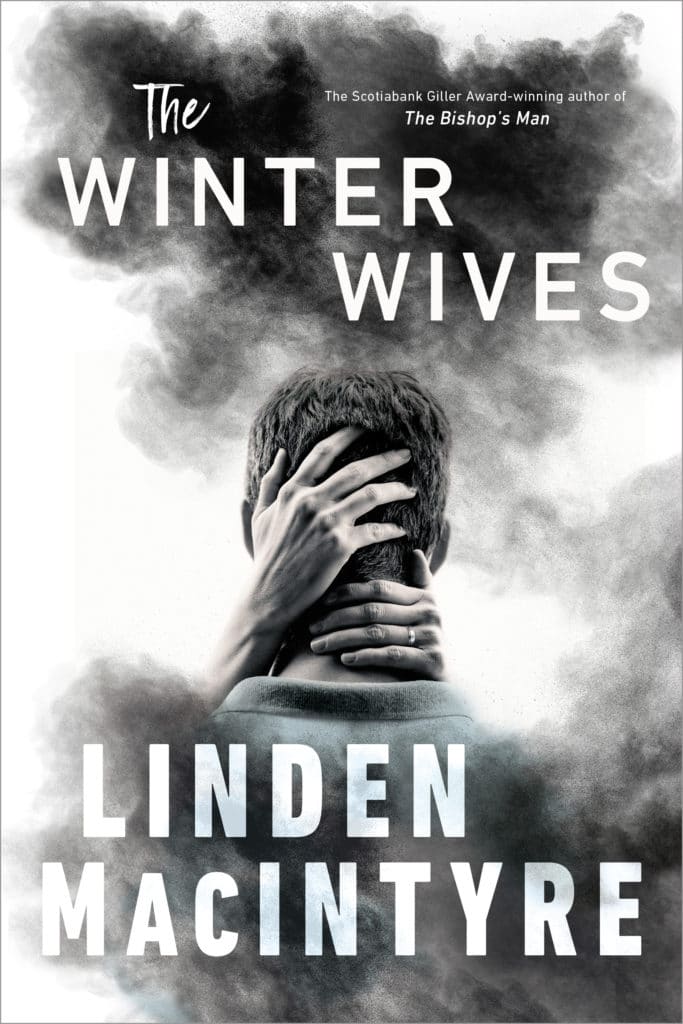 The thrilling new psychological drama from Scotiabank Giller Prize-winner Linden MacIntyre weaves threads of crime, disability and dementia together into a tale of unrequited love and delusion.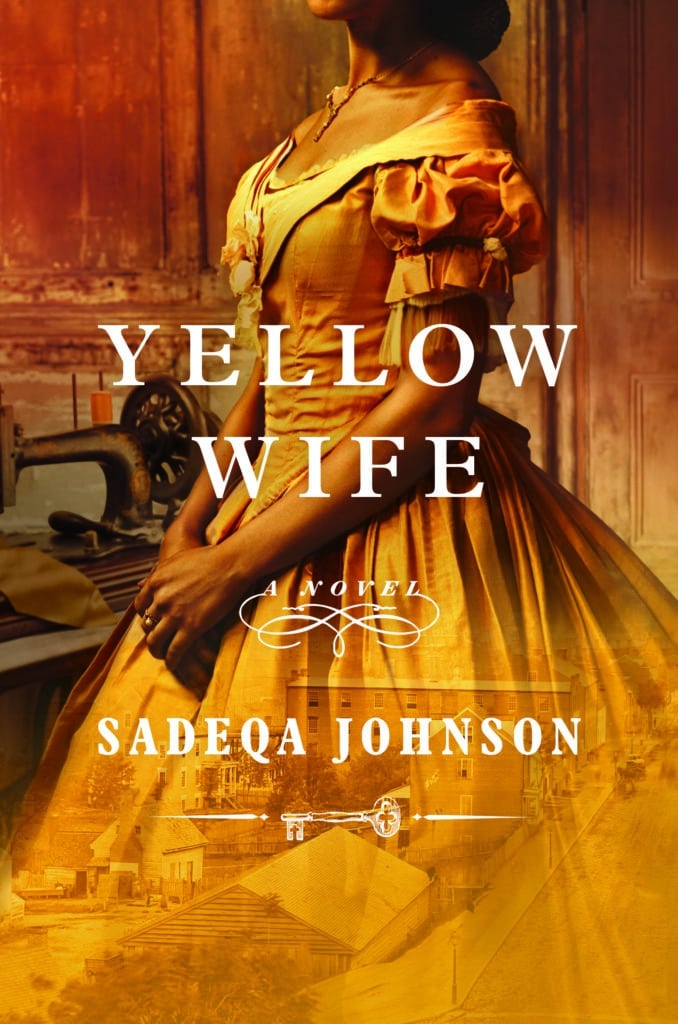 Born on a plantation in Charles City, Virginia, Pheby Delores Brown has lived a relatively sheltered life. Shielded by her mother's position as the estate's medicine woman and cherished by the Master's sister, she is set apart from the others on the plantation, belonging to neither world.
She'd been promised freedom on her eighteenth birthday, but instead of the idyllic life she imagined with her true love, Essex Henry, Pheby is forced to leave the only home she has ever known. She unexpectedly finds herself thrust into the bowels of slavery at the infamous Devil's Half Acre, a jail in Richmond, Virginia, where the enslaved are broken, tortured, and sold every day. There, Pheby is exposed not just to her Jailer's cruelty but also to his contradictions. To survive, Pheby will have to outwit him, and she soon faces the ultimate sacrifice.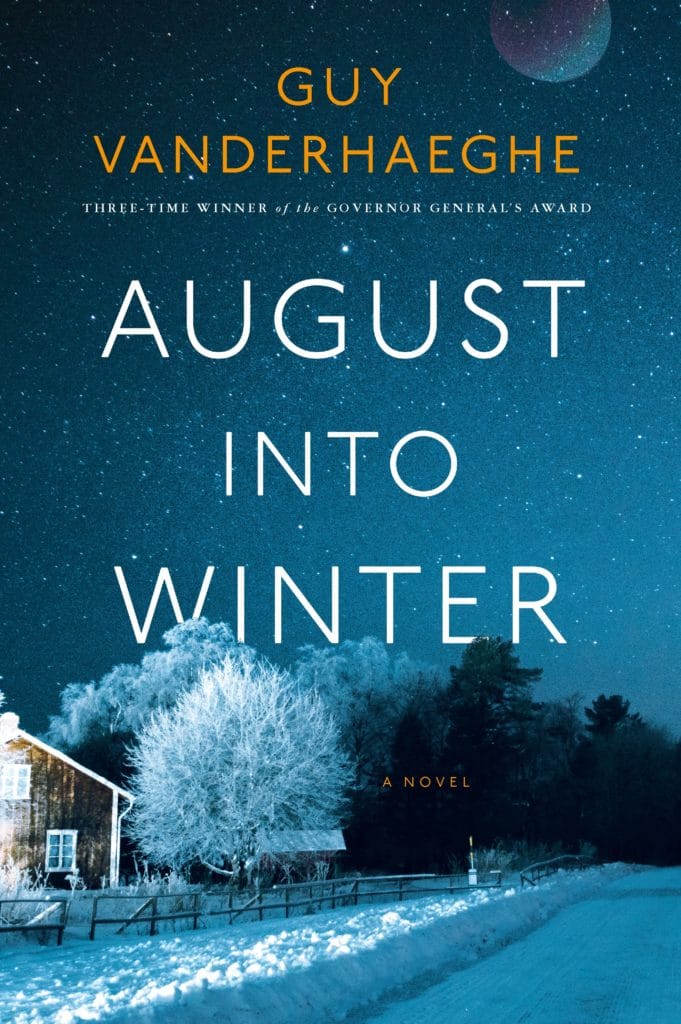 The first novel in nearly a decade from the three-time Governor General's Award‒winning author of The Last Crossing, August Into Winter is an epic story of crime and retribution, of war and its long shadow, and of the redemptive possibilities of love.