Connecting Through Stories ties us to the past and our community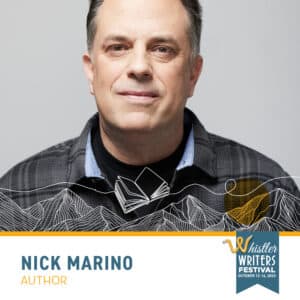 The theme of the 2023 Whistler Writers Festival is "Connecting Through Story." Nick Marino, a guest author this year, shares what this means to her as we prepare for the festival in October.
When I started writing East Side Story: Growing Up at the PNE, a memoir of my time working at the fair, I was trying to connect with my younger self. I tried to remember what it felt like to be a twelve-year-old caught up in the underground economy on the midway. I wanted to share the fear and exhilaration of getting away with something.
And while I was working on that, something else happened. I spent hours talking to my cousins. I made connections with friends I hadn't spoken to in years. One guy stopped his car in the middle of the street to ask me to interview him. People I had never met were coming to me with stories about their PNE experiences.
These connections to the fair were much bigger than my personal recollections. I realized that this wasn't just my story anymore. It was the story of a community. A loose knit, largely dispersed, and vaguely criminal community, but a community, nonetheless.
As the story flowed past the boundaries of the fairgrounds and into the surrounding neighbourhood, I connected the dots in my mind, trying to find a way for it to make sense as a book. I may have started this project as a way to connect with myself, but the real story turned out to be the connections I made along the way.
Marino is a writer, comedian, and teacher from Vancouver. His family has lived in Vancouver for over a century and has deep roots in the East Side of the city. Nick has performed at Just for Laughs Northwest. East Side Story: Growing Up at the PNE is his first book.
He reads at the Literary Cabaret, Oct. 13 at 8 p.m. Tickets are on sale now.