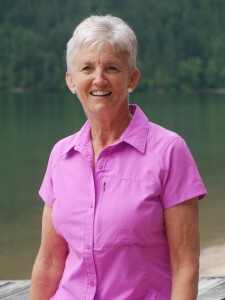 I am a 69 year-old retired lawyer and I am embarking on writing a memoir. I am a private person. I don't share my innermost thoughts easily. But when writing my memoir, How Deep is the Lake: A Century at Chilliwack Lake, I find that when I open my heart, my writing comes alive. I say to myself, "I will write the truth as I know it. I can delete later passages that make me squirm."
My story is about our family's summer cabin experience over five generations. Our life at the cabin, seemingly picture-perfect, has an undercurrent of unease. I delve into that unease, trying to find out the causes. There are secrets, hidden beneath the smooth surface. I explore my own part in keeping these secrets. I decide that I wanted to bring things out into the open for the reader and for myself.
I finish my book. When it comes time to approve the final manuscript for publication, I have a week of sleepless nights. I worry about the reaction of friends, neighbours, work colleagues, and especially my family. In the end, I decide that the full story needed to be told. This is what life is, after all.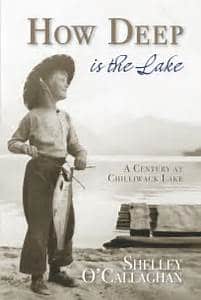 Shelley O'Callaghan is appearing at the 2017 Whistler Writers Festival in the Writers of Non-Fiction event Sat. Oct. 14, 3pm at the Fairmont Chateau Whistler.