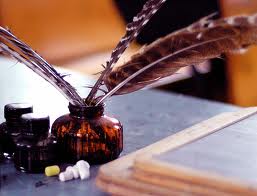 Nominees for the longlist of the Whistler Independent Book Awards were announced today by the award organizers, the Whistler Writing Society and Vivalogue Publishing. Titles have been nominated in four categories – fiction, non-fiction, crime fiction and poetry – and the full list is printed below. Submissions closed on June 6, and the longlisting committee has been evaluating entries since the awards were launched in March.
"We were very pleased by the number of quality titles entered. As established supporters of independent authors, we were proud to be able to forward such well written, well produced books to the Vancouver Branch of the Canadian Authors Association, who will be selecting the finalists," said committee chair, Lynn Duncan. Authors from all across Canada, including BC, Alberta, Saskatchewan, Manitoba, Ontario and Nova Scotia, are on the longlist, making the awards a genuinely national affair. "Because of the high quality of a number of entries not longlisted, we have decided to award WIBA Honourable Mentions to those books we assessed as having significant merit," explained Lynn.
These prestigious, rigorously judged awards have been established to recognize excellence in self-publishing and are open to Canadian authors or permanent residents who have independently published a book or books in the last five years. The three finalists in each category will be announced on July 18, and the shortlist will be judged by a panel including a respected Canadian author or poet and an appointee of the Whistler Writing Society.
Judging the Fiction category will be author and translator Genni Gunn, whose most recent novel, Solitaria, was nominated for the 2011 Giller Prize. J.J. Lee, whose debut book, The Measure of a Man, was a finalist for the Governor General's Literary Award, will judge the Non-Fiction category. Crime novelist, journalist and publisher Linda L. Richards will judge the Crime Fiction category, while former Vancouver Poet Laureate Evelyn Lau will judge the Poetry category.
The winners will be announced at this year's Whistler Writers Festival (October 13–16) at the Literary Cabaret gala evening on October 14. There is a prize of $500 for each winner, with $250 for each finalist. Additional benefits include author participation at the Festival and the opportunity to pitch their winning works to publishers and agents attending the event.
Full list of nominees and honourable mentions:
FICTION NOMINEES
Alexander, Mark – Danny, What Are You Doing?
Barclay, Byrna – The House of the White Elephant
Barker, Donna – Mother Theresa's Advice for Jilted Lovers
Bishop, Ev – Bigger Things
​Cameron, Mark - Goodnight Sunshine
Curran, Kath – Before It Was Easy
Duffy, Ron – Crossed Lives
Gale, Shawn – The Stories That Make Us
Hislop, Laurel – Chitchat
Shepard, Caroline – Unlit Spaces
NON-FICTION NOMINEES
Bendall, Pamela Roy – What Was I Thinking? Adventures of a Woman Sailing Solo 
Campbell, Miji – Separation Anxiety: A Coming-of-Middle-Age Story
Clews, Graham – The Sound of Silence
Hill, Leslie – Dressed for Dancing: My Sojourn in the Findhorn Foundation
Layton, Monique – The New Arcadia: Tahiti's Cursed Myth
Loney, Bretton – Rebel with a Cause: The Doc Nikaido Story
Service, Dawn – The Cabin: A Misanthropic Journal
Veldhuis, Oriole – For Elise: Unveiling the Forgotten Woman on the Criddle Homestead
Williams, Megan – Our Interrupted Fairytale
Ziegler, Maggie – The Road to Keringet
CRIME FICTION NOMINEES
Bailey, D.F. – Bone Maker
Brown, T.G. – O'Henry
Donald, Ruth – Sundown on Top of the World
Fostaty, Gerry – Stage Business
Wong, S.G. – In for a Pound
POETRY NOMINEES
Barkley, Gloria – Water Window Mirror
Braun, Connie – Unspoken: An Inheritance of Words
Knight, Rosalind – Songs of Zambia
Sobat, Gail – How the Light Is Spent
Swede, George – Micro Haiku: Three to Nine Syllables
Woodland, Alan – Out of the Mist
HONOURABLE MENTIONS
Amodeo, Merle – After Love
Ashe, Carol – Out of the Storm
Blomfield, Sharon – The Sifnos Chronicles: Tales from a Greek Isle
Burnell, David E. - In Moonlight's Shadow
Cascioli, Lucia – Letters to the Grave
C., Joe – Beyond Belief: Agnostic Musings for a 12-Step Life
Druehl, Louis -Cedar, Salmon and Weed
Duffy, Ron – O'Hanlon
Engleson, Bill – Like a Child to Home
Ghulam, Elen – Graffiti Hack
Glover, William A. – Tales of a Mad Miner
Hancock, Lyn – The Ring: Memories of a Metis Grandmother
Kenyon, Anthony – The Recorded History of the Liard Basin 1790-1910
Marshall, Clare – The Violet Fox
McLean, J.P. – The Gift: Awakening
McWilliams, James L. – A Secret of the Sphinx
Pool, Annalies - Free Love
Stange, Ken – Going Home: Cycling through the Heart of America
Suelo, Del – I Am Free
Swede, George – Embryo: Eye Poems
Tasi, Mary & Baker Wade – The Hidden Journals: Captain Vancouver & His Mapmaker
Tracz, Orysia – First Star I See Tonight
Media Inquiries About the Awards: Contact Lynn Duncan, lynn@vivalogue.com or 604-522-6222
Media Inquiries About the Whistler Writers Festival: Contact Stella Harvey stella25@telus.net
About the Whistler Writers Festival: Now in its 15th year, the Whistler Writers Festival has hosted more than 100 leading Canadian authors. This year, the event runs from October 13 – 16. The Festival is organized by the Whistler Writing Society, which also sponsors a Writer in Residence and Authors in Schools program.
About Vivalogue Publishing: Vivalogue offers comprehensive print and online publishing and editorial services for individuals, businesses and non-profit organizations. In addition to its work with independent authors, Vivalogue partnered with Heritage House Publishing to create a new young adult imprint, Wandering Fox Books.